Total resistance exercise - or TRX as it's more commonly known - is a workout with a difference. Forget heavy weights or high intensity reps, this simple piece of equipment pits you against your own body weight.
What is TRX training?
TRX uses a single strap hung in half, usually from a ceiling, with loops for hands or feet on either end. The singular piece of kit might not look like much, but after a few minutes of this tough workout, you'll soon be feeling it.
TRX equipment has been a common sight in gyms for some time, but now specially created classes are popping up all over the country. Led by an instructor, classes are a perfect option for anyone wanting to give TRX a go for the first time.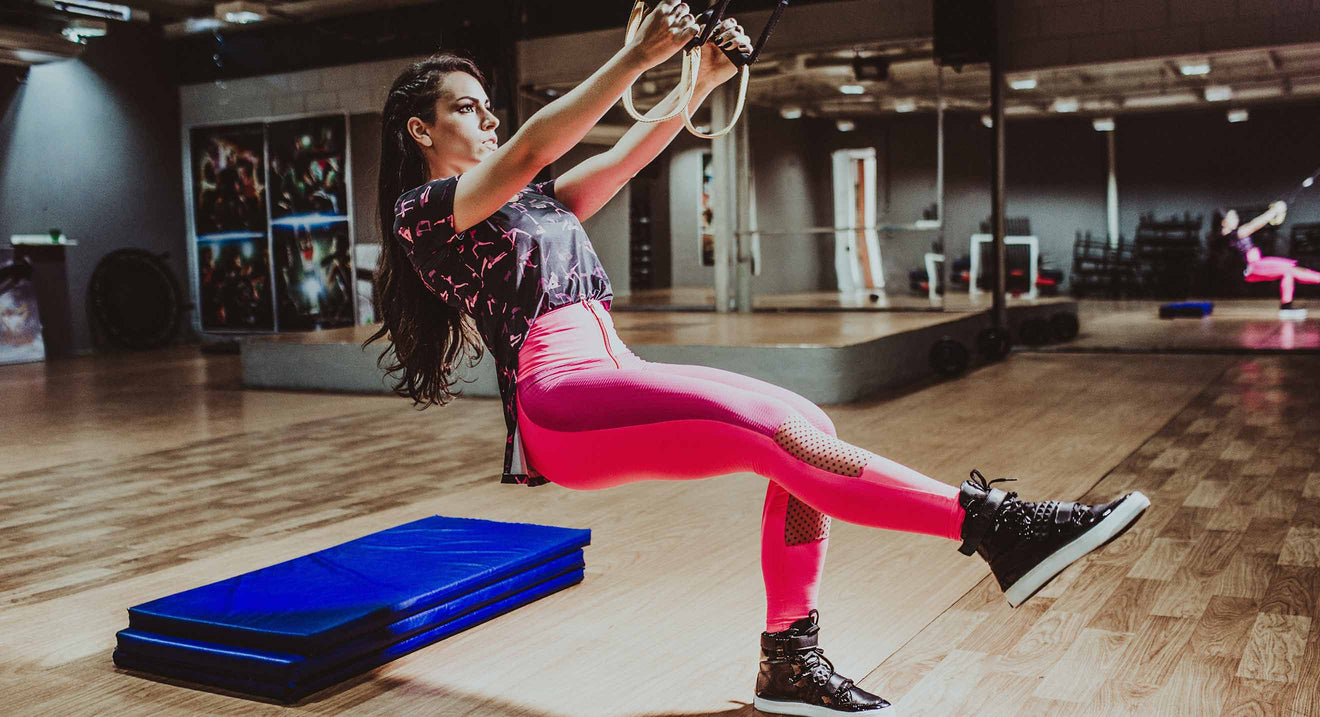 Where did TRX come from?
It all started with a jiu-jitsu belt, some parachute webbing, and one US Navy Seal's desire for a new type of workout. While deployed in Southeast Asia in 1997, Randy Hetrick was growing bored of the bodyweight exercises he was relying on to stay in shape on the road.
So he came up with a new idea, and fashioned the first rough prototype of the suspension trainer we see on the gym floor today. After leaving the forces a few years later, Hetrick spent a lot of time in gyms developing his idea and eventually the TRX was born.
He said: ''People who like yoga and Pilates tend to like TRX because there are some crossovers. "But it's also great for runners, cyclists, or anyone who is an endurance athlete and wants to have more strength training."
One reason it's particular good for runners or those who like HIIT training, is it gives the joints a rest from pounding the floor while still putting your muscles through their paces. If you're running or lifting weights frequently, TRX is a great option to add some variety and push your body in a whole new way.
What should I wear for my TRX training session?
Finding something you feel comfortable in is key. Lightweight sports kit in a breathable fabric generally work best, to allow you to move freely and confidently.
And if you're prone to blisters on your palms, we recommend you protect your hands with a pair of weight-lifting gloves.
What can I expect from my TRX training session?
Walking through the doors of a new class can always seem daunting, but using the TRX is simpler than it looks.
In most studios, the set up will include a number of different straps at alternating heights around the room depending on the exercises.
Higher up straps will be used for upper body exercises like a horizontal pull up or a press up, while the lower straps are better for lunges or plank-based movements.
The instructor will talk you through how to adjust the straps and how to perform each move.
For every exercise, you'll either be hovering off the ground or leaning into or away from the straps to create the push/pull resistance.
The instructor will keep an eye on tempo and technique, to ensure that you're activating the right muscles and not going to cause yourself injury.
Once the TRX session comes to an end, you'll take a few minutes to cool down and stretch out those tired muscles.
Class duration can vary, but most are around 45 minutes
TOP TIP: If you can keep your core engaged, shoulders pulled down and posture aligned throughout, then you'll be smashing through the reps in no time.
How does TRX training work?
The reason TRX is such an effective workout is down to the intensity.
By adding push/pull resistance to each exercise, the TRX forces you to fight against gravity.
It turns simple bodyweight exercises into something much tougher and demands that you to engage your core throughout. For example, by hovering one foot off the ground in the loop of the TRX, even simple static lunges become a tough test of stability and strength.
Rather than just working one area, TRX creates a full body workout that'll have you breaking out a sweat without a single burpee.
Many exercises are similar to those in other studio classes, like horizontal pull ups, curtsy squats, chest press, and glute bridges.
Each exercise will require you to engage your core. With your feet in the loops hovering across the ground, you'll really feel the ab burn with moves like mountain climbers, planks, pikes and crunches.
The continuous circuit-like flow from one move to another keeps your heart rate high throughout the class, ensuring you burn maximum calories whilst simultaneously building strength
Whilst TRX has HIIT-style benefits, it is also a low impact form of exercise, thus minimising risk of injury
So if you are looking to improve your strength and fitness and like the sound of a challenge, give a TRX class a go!
Check out our range of women's training clothes and men's training clothes.
Discover the benefits of Reformer Pilates here.