Words by Talia Hopkinson

If you regularly go to the gym or are just active in the fitness spaces online you may have come across the words "cross training."
Despite cross training rising in popularity this style of workout routine has been around for a while and today, we're breaking down everything you need to know about this popular trend.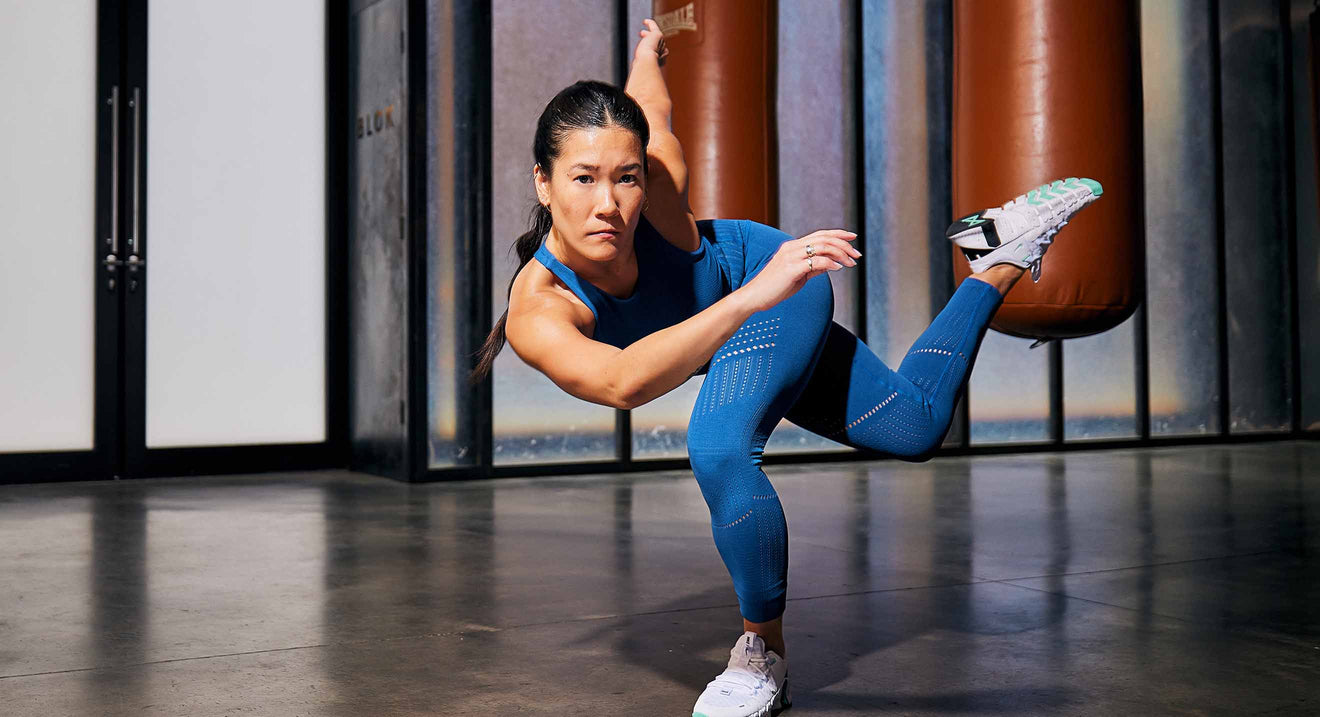 Here are the types of cross training, the benefits and as always, the best workout clothes for women to wear.
What is Cross Training?
So…for those of us who are not caught up on gym lingo, you may find yourself wondering what cross training actually is?
Cross training encourages people to take their main sport or workout method and then implement another workout which will improve their overall capability.

To put that simply, runners may add weight lifting into their routine to improve muscle strength whereas intense weight lifters may include yoga sessions to improve mobility.
This method is often used with athletes and long distance runners, however, even the occasional gym goer can benefit from having versatility in their workout routine.
What are the Benefits of Cross Training?
You'll be glad to know that adding other workouts into your routine does come with its benefits, including:
Better endurance
Improved flexibility, balance and posture
Improved coordination
More consistency in workouts
Injury prevention and less recovery time
Not only that but your mental strength is tested. Like, really tested. You will put your body through unfamiliar workouts and begin to condition your muscles in new ways. Basically, you get to see just how much your body is capable of which can be very rewarding.
What Types of Cross Training Can I do?
There are two ways to implement cross training into your life.
The first is, combining two workouts into one workout session. This can look like going for a run and then ending the workout with weight training.

The other is, having various workouts scattered throughout your week.

As for activities, running is a popular form of cross training activity usually with a mix of long distance and short distances.

Alongside that, HIIT training is popular, which is just short bursts of one activity at a high intensity level. For example, adding sprints to your workout.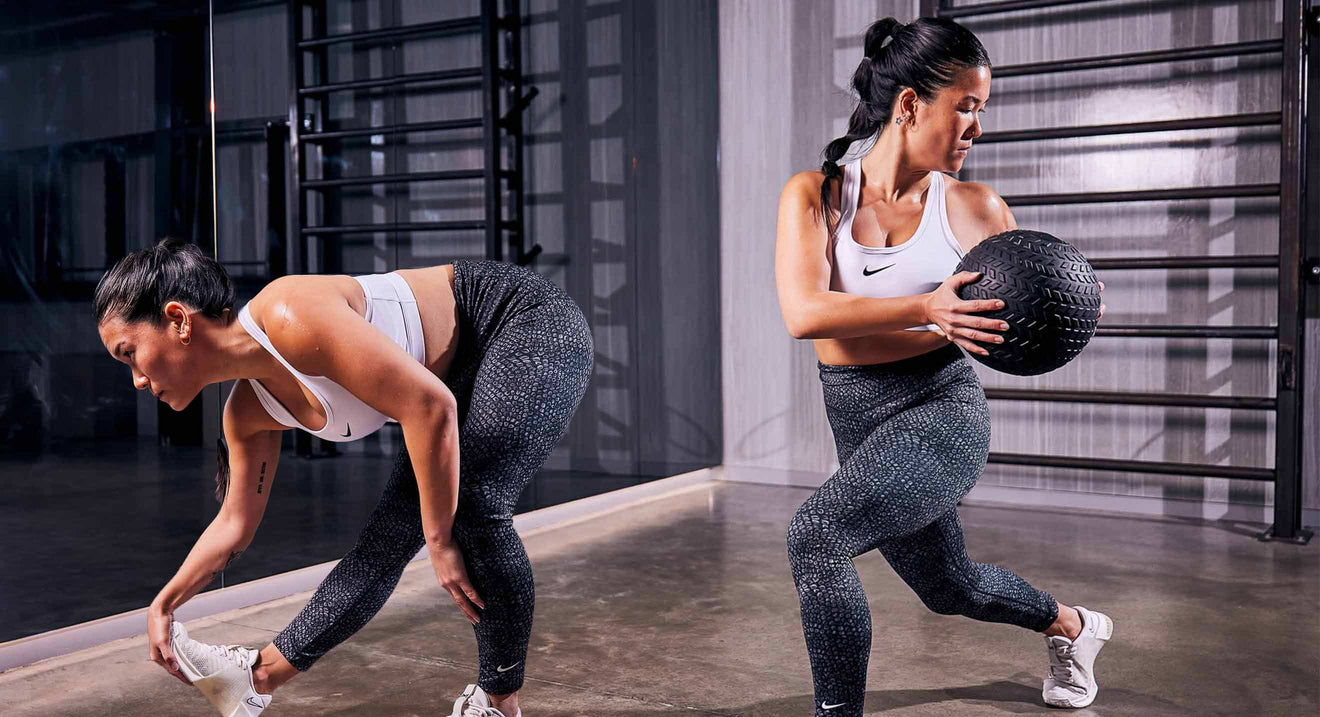 Is Cross Training the Same as CrossFit?
So, what's the deal with Cross training and CrossFit? These workouts are similar as they work to target different muscle groups, however, there is one major difference.
CrossFit workouts are short and intense. Not for the faint hearted but a fun workout nonetheless.

The workouts consist of 10 to 20 minutes of high intensity exercises with little to no rest in between.

So, instead of targeting your muscles throughout an extended workout session or over the week, you do it all in one quick way.
What to Wear
Now, the most important question is, what type of cute workout outfit can you purchase to take on your new workout regime?

Here are four looks that prioritise comfort, support and style.
What to Wear for Running
Thinking of including running into your cross training routine? Here are the best running clothes that will help you to conquer any distance.
First up, grab everybody's favourite sports bra, the Nike Swoosh high support bra. This bra will help you to feel supported no matter the distance or length that you are running. The additional feature of an adjustable band also allows you to customise this sports bra to the shape of your body.

Girlfriend Collective has delivered once again with these high waisted shorts. If the gorgeous moss colour didn't sell you straight away, then the body sculpting compression fit, and the perfect amount of breathability will. Combined with the Nike sports bra? This gives off all the "that girl" vibes.

Next, we have the ever so popular Nike Storm Fit Swift running jacket. You'll have no excuses but to hit the track with this one. Come rain or shine you will be protected in this durable jacket. The elasticated cuffs and waist provide a secure fit and the moisture-wicking technology will keep you cool, no matter what the weather throws at you.

Selecting the correct pair of running shoes can make or break your workout but with the Hoka Bondi 8 running shoes, you'll be sure to hit your personal best. The expert geometry and reworked soles will support your balance throughout the entire run.
If you're looking for something slightly more covered then this next look is perfect for you.
Adidas collabed with Stella McCartney and we are obsessed. Their TruePace High Support Sports Bra not only comes in an adorable purple design but also has a convenient hook and eye closure and padded cups for that ultimate secure feeling.

You can't have one without the other, right? Pair it with the TruePace Running Leggings. The black and purple design of these leggings perfectly matches the sports bra in an "I just threw this together" kind of way making you look as effortlessly stylish as ever. Plus, when there's a handy zippered back pocket for secure storage, you really can't fault them.

On Running has delivered the perfect pair of trainers for running. Check out the Cloudswift 3. Crush your next run with these light and responsive trainers in a selection of five different colours.
What to Wear for HIIT Training & Studio
This Goodmove fitted crop top is seamless in both design and performance. The moisture-wicking fabric and short sleeve design will keep you cool even in the highest intensity training sessions. Also, the cobalt blue colour? We just adore it!
As for leggings, you of course have to have the matching pair. These Goodmove gym leggings are equipped with a complimentary high waist, CoolComfort fabric and all around supportive fit.

As for cross training shoes, we have another top contender, the On Running Cloud X 3 trainers. These shoes really do impress. The re-engineered bottom unit will ensure you glide over concrete floors with feather soft landings and powerful take-offs, so you get the most out of your workout every single time.
We're going out with a bang with this final look.
The BORN Saril bra is unparalleled when it comes to flexibility. The quick drying technology and four-way stretch fabric provides a personalised fit. You can also choose the level of support you require with removable pads.
To look chic in every workout, pair the sports bra with the matching leggings. Luxury performance, four-way, stretch technology and a seamless second skin feel are key features of these popular workout leggings.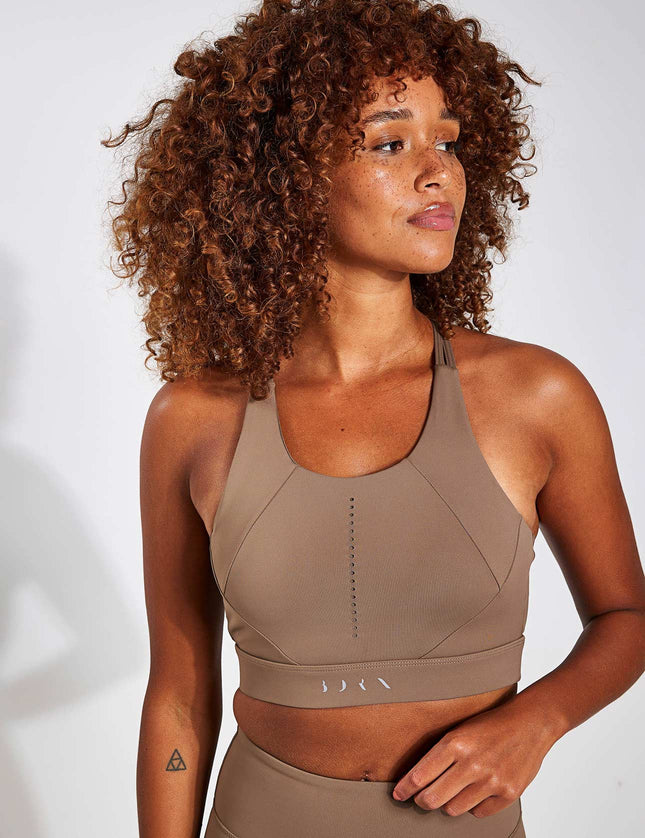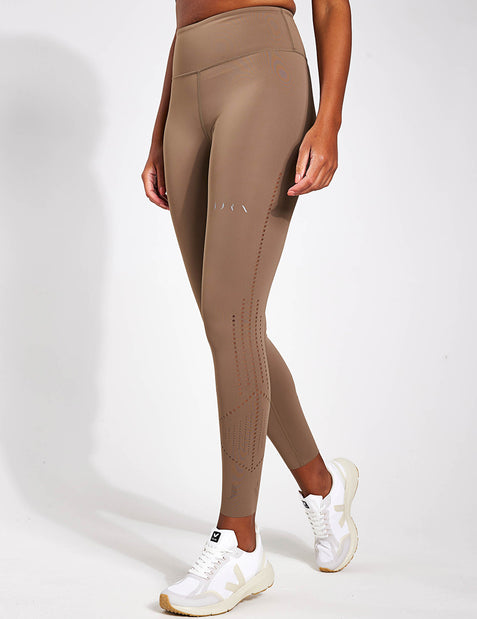 Top: BORN, Saril Bra - WalnutBottom: BORN, Saril Legging - Walnut
The Nike Metcon 9 training shoes are a fan favourite for high intensity workouts. Nike has innovated from the previous version with a hyper lift plate and rubber rope wrap for maximum support. Adorned with the approval stamp of some of the greatest athletes, these trainers are a must-have.
Who Should Cross Train?
As previously mentioned, athletes usually use cross training as an effective training method, however, this can be a successful strategy for improving overall strength in anybody's life.
So, whether you have a specific strength goal in mind or you are simply lacking motivation in your current workout schedule, switching up your workout routine could be just what you're looking for.
Key Takeaways
So, are you sold on this whole cross training idea? I think I am.

You really can reap the benefits of cross training if you're willing to put the work in. Diversifying your workout routine is a great way to improve strength, maximise cardio ability and most importantly, keep you excited to show up each day. Yes, you might actually find yourself enjoying these intense workouts.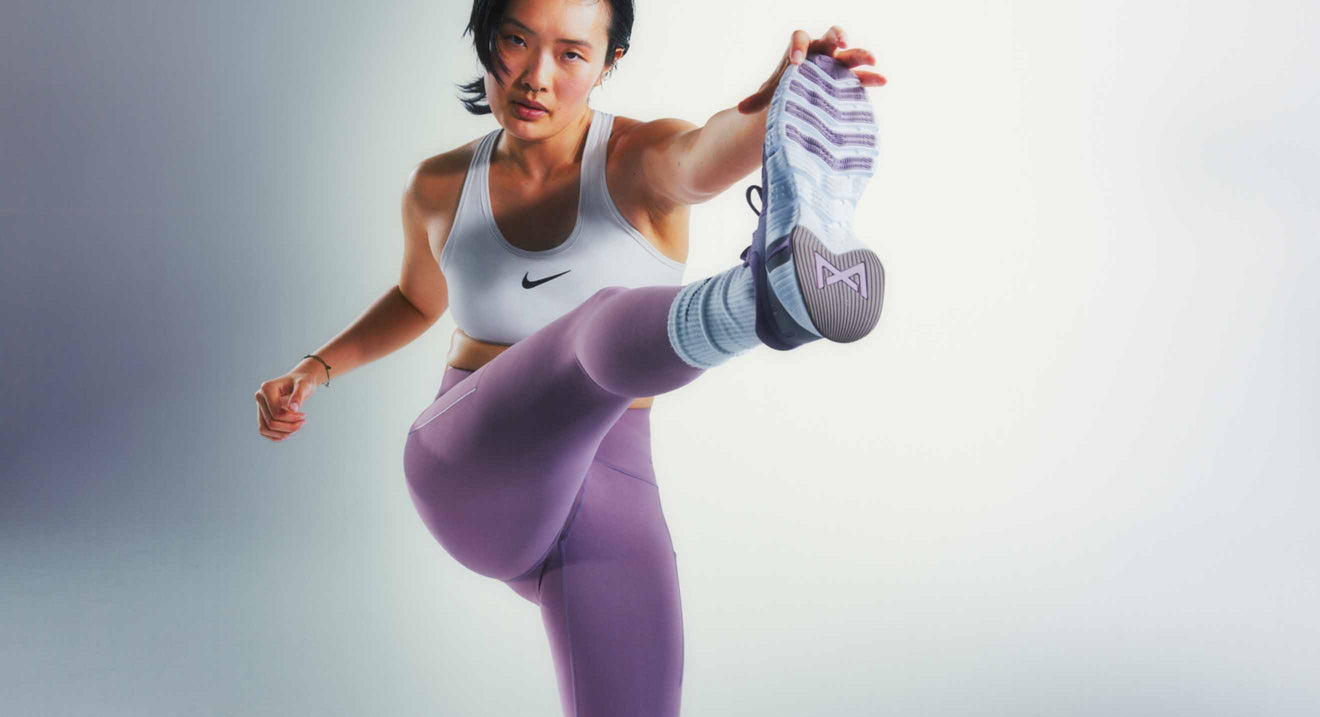 As for workout clothes, durability, support and tight fitting are the words that come to mind. Plus, breathable material that combats sweat will become your new best friend.

So, whether you're a cross training newbie or this is your preferred workout style, there's always space in your wardrobe for a new workout fit, right?