The history of VUORI started on the sunny shores of California in 2015. Effortlessly combining the West Cast aesthetic with technical, athletic clothing, the brand is the obvious choice for those who want to fuse fashion with function.

VUORI has a strong look. Founder, Joe Kudla, took inspiration for the brand's signature style from the aspirational beach community of Encinitas, CA, where the company is headquartered. The community is one of active and creative individuals who seek to inspire each other, and this firm ethos is reflected in the apparel's overall style.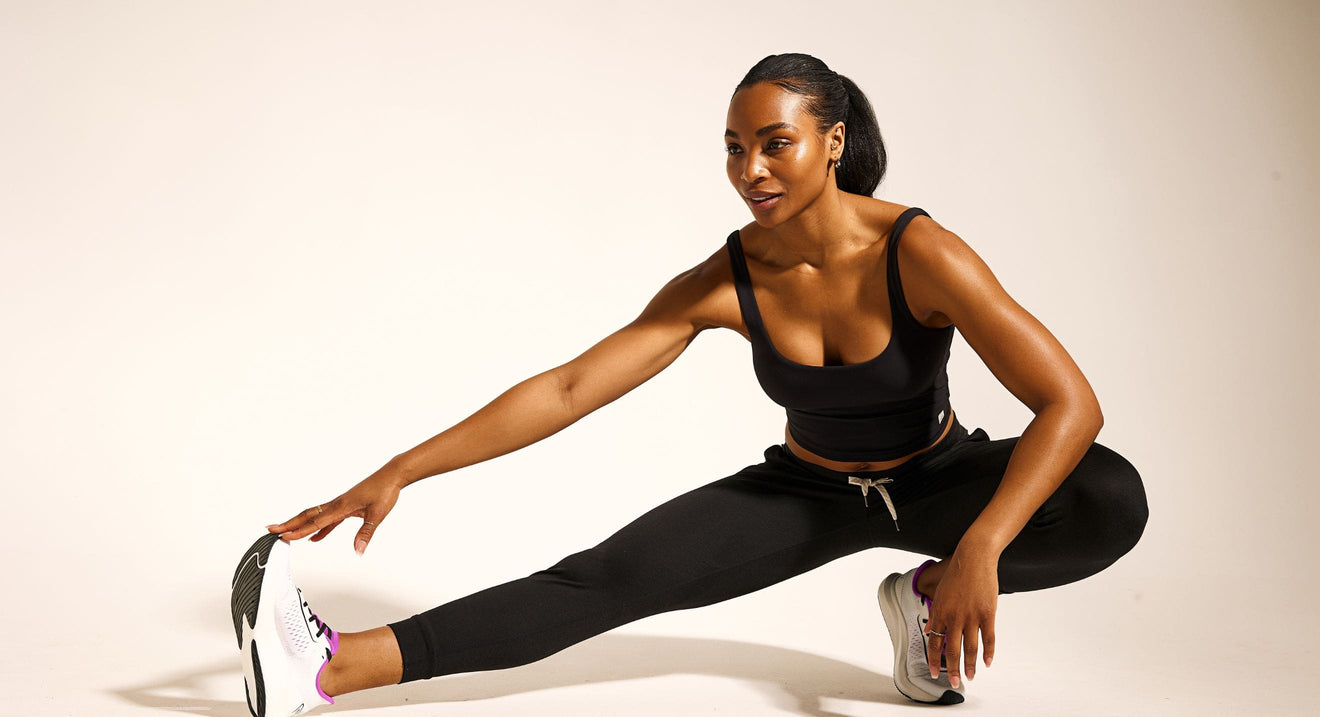 If you haven't caught a glimpse of VUORI before now, there's a reason for that. The brand is not widely available here in the UK or Europe. In recent years, it has made the journey across the pond but can only be purchased at high-end retailers in specific locations. Here at The Sports Edit, we have recently launched the VUORI UK store, stocking the fresh activewear collection. Stay tuned — here's everything you need to know about the brand.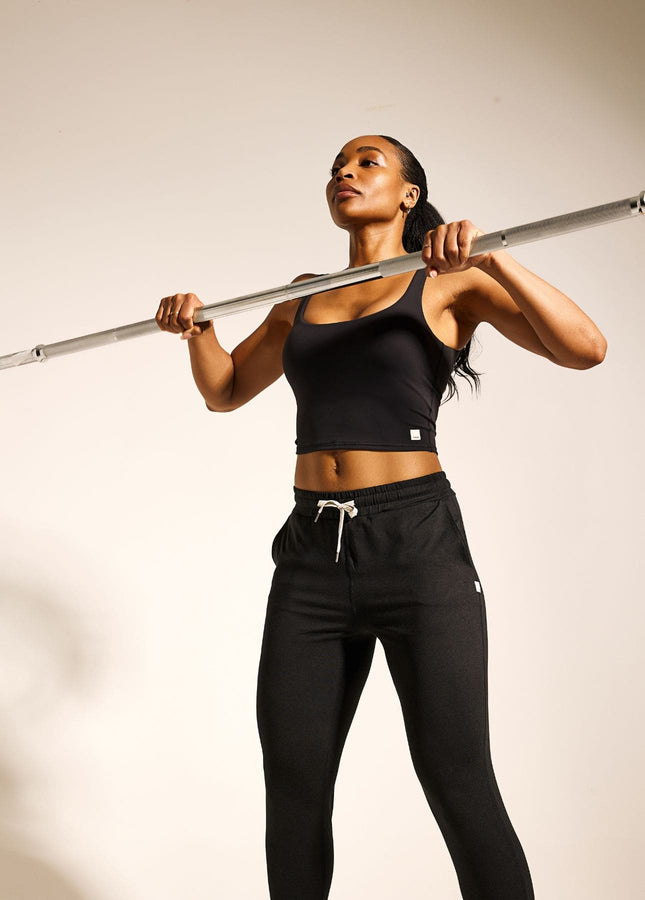 What is special about VUORI clothing?

Think buttery soft fabric, high-performance athletic apparel, and a vibrant range of colours. That's what you can expect from the VUORI clothing line. In a sea of loud, logo-laden sports clothing, this is a brand that subtly stands out for all the right reasons. The comparatively paired-down approach means that these pieces are ideal for the gym, sports, and even leisure wear. We're talking about muted tones, pastels, and slick designs.
If you're new to the VUORI collection, let us take you through some of the key pieces. The high-performance crop tops feature the DreamKnit fabric, built-in support, and an entirely flattering cut. If you're looking for loungewear-meets-activewear, you cannot go far wrong with the performance joggers. These slouchy and cosy leggings come in a range of fresh shades and are perfectly designed for both everyday wear and high-energy activities too.

If you're having trouble finding a high-quality sports bra, look no further. The daily bra from VUORI is exactly what it says on the tin. This is a bra that you can wear every day — should you so choose to — and have the comfort and support that you need to go about your business. Featuring a scoop neck, removable cups for full customisation, and the beautiful BreatheInterlock fabric, it's hard to go wrong with this particular sports piece.

Not sure where to get started? VUORI clothing essentially styles itself. Pairing one of the crop tops with some daily leggings is a quick way to look sports class-ready. The long-sleeve halo crew tops are lightweight and cropped, making them ideal for everyday wear. You can rock these with a pair of jeans, slouchy joggers, or anything in between. As if that wasn't enough, the halo oversized hoodie can be thrown over day clothes.

What are the most popular styles?
While the VUORI joggers are the flagship pieces from the brand, it doesn't start and end there. It's also worth taking a peek at the classically-styled VUORI shorts and the selection of sportswear tops to boot. The famous daily crop is a particular favourite offering sweat-wicking and a sleek look. The light-support built-in bra gives you all that you need.

VUORI clothing has been a whirlwind success, with many celebrities adopting it as a staple of their wardrobe. So far we've seen the likes of Harry Styles, Anna Kendrick, and Ben Affleck donning the activewear in public. With that in mind, if you're looking for a way to quickly upgrade your everyday style and make it look easy, you need look no further.
Value & Affordability

Next up, let's talk about the cost of VUORI clothing — it's a premium brand, and so you can expect the price tag to reflect that. But is it worth it? The short answer is yes. The high quality that you can expect from this line of activewear speaks for itself. You've got extremely technical fabrics, which have been created to support your workouts as a starting point. That's before you even get into the undeniable cool aesthetic of the brand.

The company also has a focus on sustainability, which we will cover shortly. That means that you are not buying into the sin of fast fashion when you choose to invest in some VUORI clothing. Instead, you are getting a range of luxury level activewear pieces that look remarkably chic and have been designed to tick all of the boxes.
Sustainability

Sustainability is at the core of the VUORI ethos. According to Good On You, the brand already boasts a carbon-neutral status and is geared toward the mantra of being "happier on a healthy planet". The company uses eco-friendly materials, which means that it has a low impact on the environment. Put simply, the company is not using high levels of chemicals, water, and wastewater when producing its high-quality activewear products.
Ethical manufacturing

But wait a minute, what about ethical manufacturing? We're glad you asked. This is another area in which VUORI is excelling. Committed to a healthy working environment, the company oversees that the same standards reach from their headquarters all the way down the supply line. The brand ensures that all vendors adhere to their Vendor Code of Conduct based on the International Labor Organization's list of core labour standards.

When it comes to choosing the right factories and vendors to partner up with, the company officials are highly-selective. Since the business is growing — and rapidly, we might add! — there is soon to be a higher demand when it comes to creating activewear. Luckily, the founders have pledged to ensure that their partners always follow their standards.
The lowdown
VUORI clothing has just hit the UK, after becoming a massive success in the US. We're not surprised that this is one of the hottest new activewear brands of the year. Sporting a wide selection of adaptable pieces that suit almost any occasion, there's certain to be something for your wardrobe. If you're searching for a new luxury line, you've found it.