Words by Isobel Coughlan
Are you curious about broadening your active life? Forget adding extra running into your schedule. Padel tennis is the new racket sport everyone's embracing.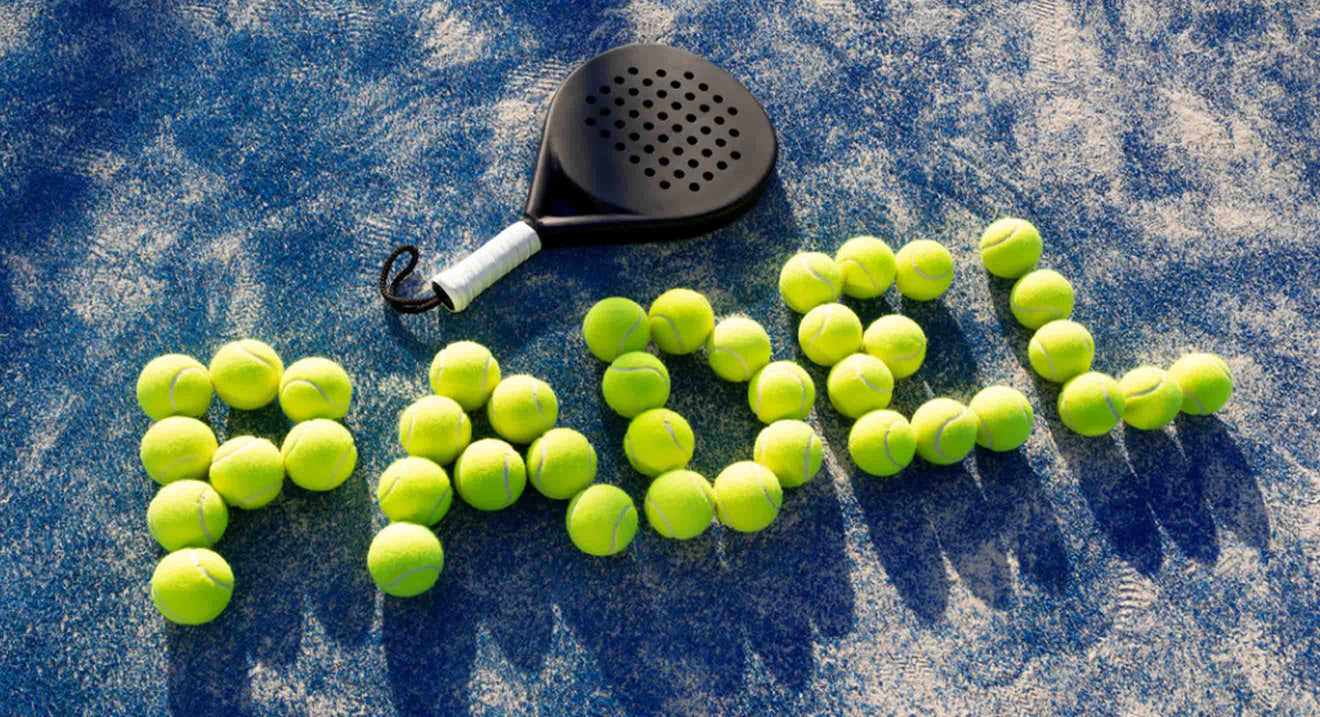 Don't worry if you don't know much about the padel game, as it's only recently taken off in the UK. This social game is easy to learn, especially with our advice. We've tried our hand on the padel courts London has to offer to ensure you know exactly what to expect. From the rules to the outfits, we're covering all bases.

So, grab your padel racket and let's dive in.
First Up, What Is Padel?
Padel, also known as Padel tennis, is a racket-based sport played in doubles. Padel has the same scoring rules as tennis, but it's played very differently and uses lighter equipment. It's also played on an enclosed court.
Padel originated in Mexico, but it's already a hit worldwide. It is huge in Europe and in the US, and the padel tennis London craze is growing! This social sport is quickly becoming a favourite in the capital and the rest of the UK.
How To Get Started With Padel?
Are you Interested in trying out padel in London? Here's everything you need to know before you arrive at the court. Share this page with your friends to ensure you're all ready for your first session.
Invest in Some Lessons
If you're completely new to the sport, investing in some padel lessons can bring you up to speed.

Popular padel lessons in London that we've heard great things about are:
These padel schools are all reputable and available to help you make your first serve. Perfect if you want to improve your confidence before taking on your friends.
Watch Introductions on YouTube
Alternatively, you can practise your padel moves without leaving your house. That's right! Plenty of professional padel videos are available on YouTube, which is perfect if you're strapped for time or don't feel ready for the court.

Consider the Ultimate Beginner's Guide To Padel by EverythingPadel or Padel Rules You Need To Know by The Padel School.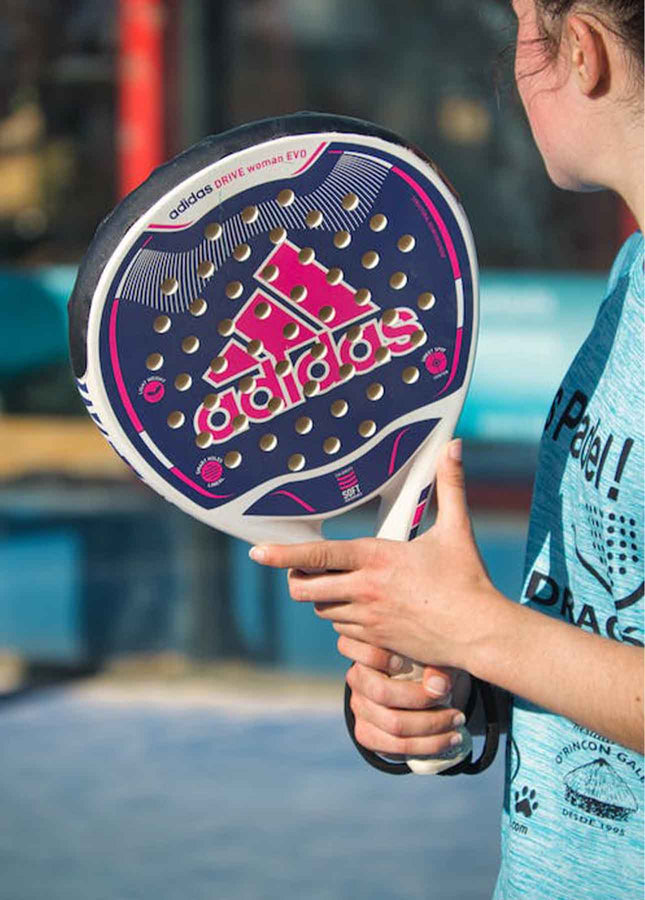 What Are The Rules of Padel?
Before you step on the padel court, make sure you're well-versed in the padel rules.
Padel is a doubles game that uses the same scoring system as tennis. However, remember that all play begins with an underarm serve, and the server must allow the ball to bounce once before hitting it. The server must also hit the ball at or below waist level.

You win a point if the ball bounces twice on your opponent's side of the court, the ball strikes your opponent while in play, or the ball hits the fencing/fixtures before landing on your court.

Read the full rules online here.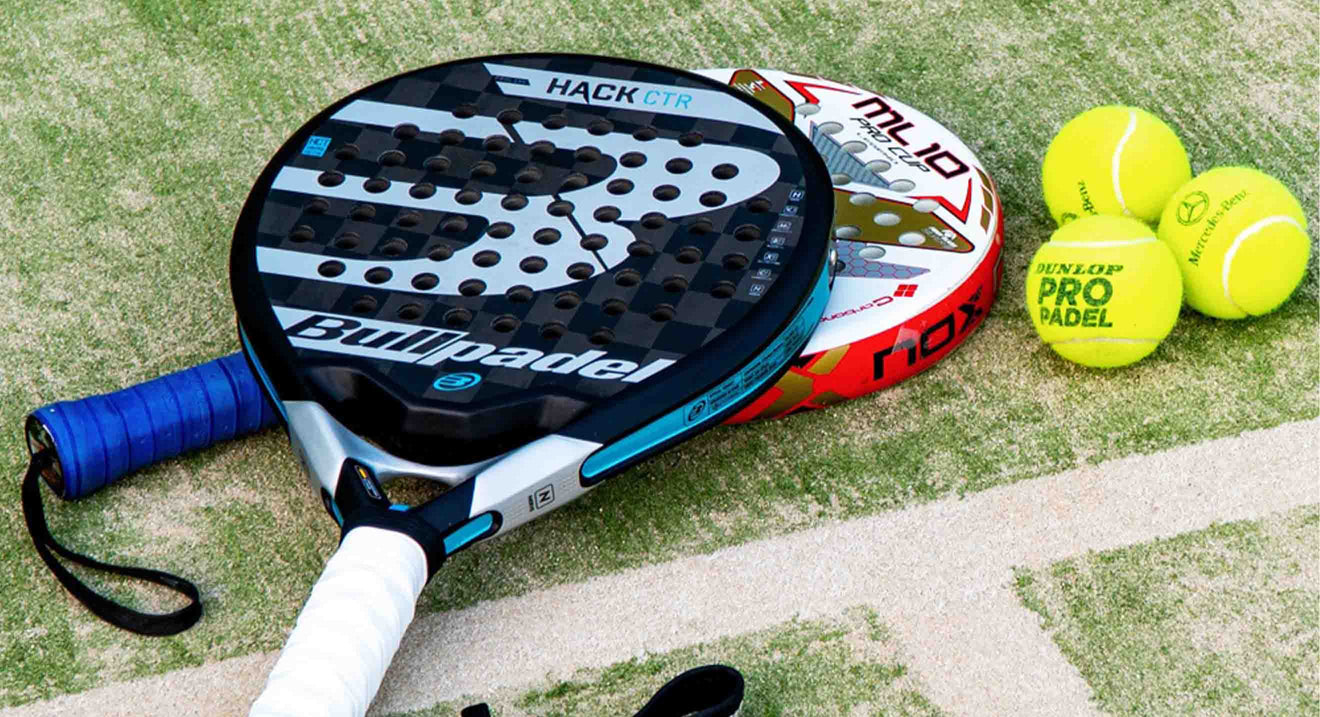 What Do You Need to Play Padel
So, you want to get started with the padel sport. Don't forget your equipment!
To play padel, you'll need the following:
That's it! But remember, padel equipment is different from tennis equipment. This sport uses lighter balls and rackets. Most padel courts loan these, so you don't need to invest in your own from the get go if you just want to try padel out.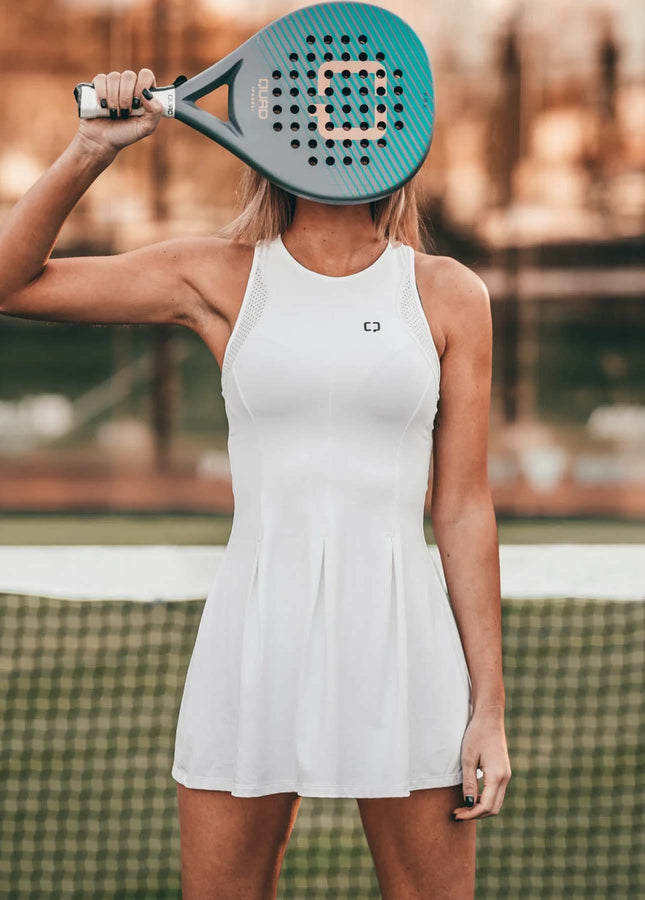 What to Wear to Padel
When it comes to padel ball clothing, you want to be comfortable, cool, and able to move easily. You don't want to be restricted or too sweaty during your winning streak, so make sure you're dressed appropriately. Here are some sports clothes to consider.
The Nike Swoosh Padded Sports Bra Tank is designed with the brand's iconic Dri-FIT technology to ensure optimal moisture-wicking and a cool temperature. It also comes with a medium support sewn-in sports bra to keep your chest supported as you plan. Plus, it's available in three colours — Black, White, and Diffused-Blue.
Another great tee option is the YMO Motion Tie Tank. This sleeveless top can be worn as a tieback tank, elevating your style without leaving you feeling restricted or sweaty. This is also an excellent eco pick, as it's created from recycled polyester.
Next, you'll need some comfortable shorts that allow you to run up and down the table. The Adidas HIIT HEAT RDY Two-in-One Shorts offer a sleek high-rise fit with supportive undershorts. This stylish pair also has an elasticated waist and a drawcord to ensure flexibility on and off the court.
You don't have to wear shorts, though! Sports leggings are a great full-coverage option. We love the Sweaty Betty Power Gym Leggings, thanks to their sweat-wicking and quick-drying qualities. They also have sculpting seams, perfect if you want a cheeky lift.
Add a sports jacket to your padel ensemble with the Sweaty Betty Fast Lane Running Jacket. This sophisticated sportswear design keeps you dry and cool while working out, plus it has a high-end silhouette. It even has breathable mesh panels and bright reflective details, ensuring you're protected while walking to and from padel sessions in the winter months.
The Top Padel Courts in London
Ready to take on the padel London scene? These are the top padel courts in the city. Bookmark this page to make sure you can revisit these hot picks.
Stratford Padel Club
Located in Stratford, the Stratford Padel Club is home to five indoor courts, gym facilities, and a beer garden. Here, you can book lessons, compete in monthly tournaments, or play with friends. As a dedicated padel club in London, this is an excellent place to meet other enthusiasts.
Contact the Stratford Padel Club online to book now.
National Tennis Club, Roehampton
The National Tennis Club is a Roehampton-based club with three padel courts, adult padel sessions, junior coaching, and more. These courts can be booked online on a pay-and-play basis, allowing you to come and go at your leisure. You can hire rackets and balls at the club.
Book your National Tennis Club padel session here.
The Padel Yard, Wandsworth
The Padel Yard in Wandsworth is a padel and pickleball community that strives to offer sports opportunities in a friendly atmosphere. This club has three full-size padel courts, and you can book lessons, rent rackets, and reserve courts every day of the week.
Find out more about The Padel Yard here.
Park Sports, Hyde Park
Park Sports is here to bring the fun of padel to Hyde Park. You'll find one padel court, a tennis court, and a lawn bowls area here. Plus, you don't have to be a member to book the courts online.

See more about Park Sports online here.
Rocks Lane, Chiswick
Based in Chiswick, Rocks Lane is a multi-sports centre with an impressive ten padel courts. Whether you're a newbie or an experienced padel player, this centre welcomes all abilities. You can even use their app to match you with players of similar experience.
Learn more about Rocks Lane online now.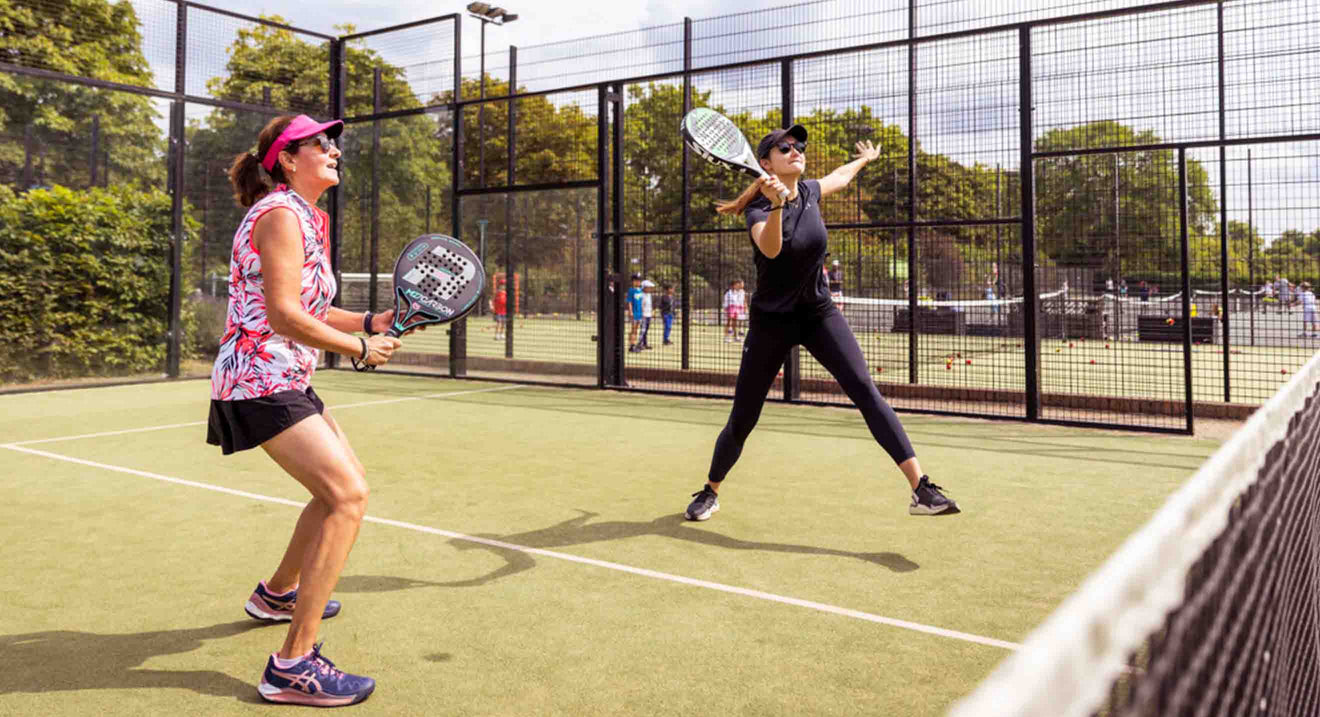 Final thoughts
Will you be rocking up to a padel court anytime soon? If you do, make sure it's in style. Explore our blog for more sports advice and buying guides now.