VEJA's first step into the world of running was in 2019 with the launch of the Condor - a training and distance running shoe they dubbed "the world's first post-petroleum" running shoe.
Coined for its use of 53% natural and recycled materials, the Condor delivered its environmentally-committed design without sacrifice on performance. In perhaps one of the most critical categories for consumers and creators, the VEJA
Condor won the ISPO Product of the Year in Running Hardware for its innovative design. But they didn't stop there.
The brand behind the ultra-cool sneakers with an eco-conscious purpose has taken its next step into running shoes with the VEJA Condor 2. A new iteration of the award-winning VEJA Condor, the Condor 2 boasts a minimalist street-style aesthetic while delivering comfort, and reliable durability.
I put the VEJA Condor 2 through its paces over a 200km wear-test. What did I think of them, and how did they stand up to the original VEJA Condor? Let's find out.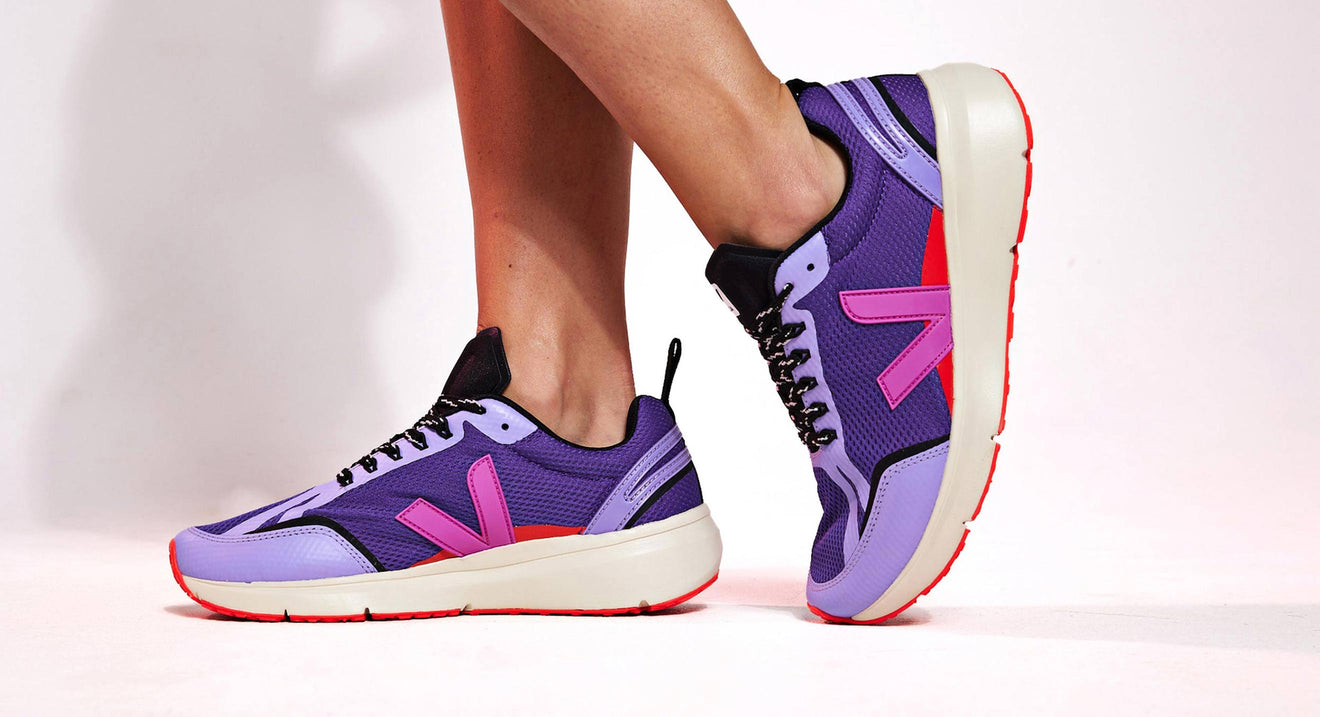 WHAT ACTIVITIES IS THE VEJA CONDOR 2 GOOD FOR?
VEJA put their best foot forward with the Condor 2, weaving customer feedback of the first iteration of the Condor and their ever-improving product innovation into a shoe that is suitable for training, long runs up, leisure runs, and recovery sessions.
Compared to its predecessor, the Condor 2 is nearly 15g lighter. At 301g, it is still substantial for a running shoe, but it's practically featherweight compared to the original VEJA Condor's 315g.
This would be a significant change for almost any product, but this difference is especially noticeable when on-feet and your legs are responsible for putting in the work. The last thing a runner needs is for their kit to weigh them down, and VEJA recognises that in the Condor 2.
The Condor 2 is an ideal training partner, as the fully redesigned sole and flex grooves provide support, durability and all the technical features you'd expect from a performance shoe.
The upper is made entirely of Alveomesh (100% recycled bottles), and this weave keeps feet secure in the shoe without feeling restrictive, and offers a surprising degree of breathability despite its plastic makeup.
I found it to be supportive and responsive during the training sessions and middle distance runs I put it through.
Like the original Condor, the rubber outsole and trademarked L-Foam in the midsole offers a neutral ride that is pretty unique to VEJA. The shoe actually feels very stable, without the inflexibility of a strictly "stability" style shoe.
This makes it a great choice for road running, dirt road paths, and training sessions.
During my wear test, I found Condor 2 really worked its magic during 5-10km distances. The excellent grip of the outsole and responsive properties of the shoe make it a perfect fit for a sweet spot in 5-10km runs.
This would be a great shoe to have in your regular rotation of running shoes or studio-based training.
WHAT IS THE DIFFERENCE BETWEEN THE VEJA CONDOR AND CONDOR 2?
Comparing them side by side, there are a few aesthetic differences. Perhaps most notably, the midsole. In the first iteration of the Condor, the midsole is derived from a blend of banana oil, natural rubber, sugar cane and other bio-based materials.
The support is actually moulded in a design to mimic the porous bones of the bird of flight's namesake. However the Condor 2 has ditched the literal resemblance of buoyant bird bones in place of a sleek smooth look and a midsole that is a whopping 15g lighter, and is still just as responsive.
The signature VEJA "V" is emblazoned on both iterations of the shoes, and the specs between them (apart from the weight) are very similar. The heel drop is 10mm, the heel height is 27mm, and the forefoot height comes in at 17mm.
However, the outsole on the Condor 2 has been updated to a new grip design. Perhaps a little less to look at, but just as effective for tread. And given it's on the underside of the shoe, you probably won't be looking at it much anyway!
So what else separates the two generations of VEJA Condor running shoes? Its bio-based materials. The original Condor is made of a revolutionary 53% natural-based and recycled materials. Amazingly, the Condor 2 takes even further.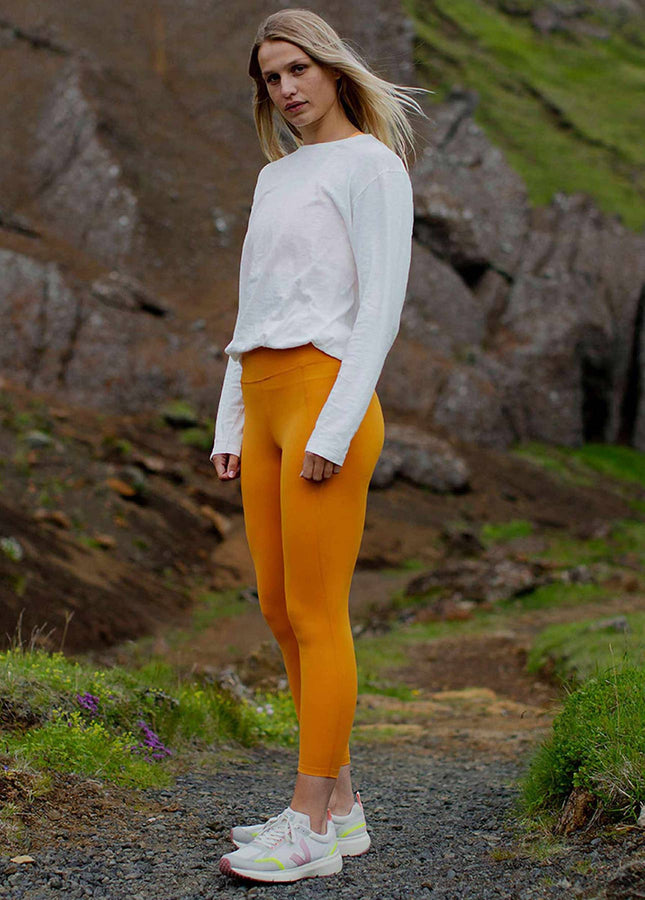 The VEJA Condor 2 is made of a staggering 57% bio-based and recycled materials. So are VEJA shoes sustainable? Well, they're certainly taking big strides toward sustainability.
It just goes to show that VEJA is constantly pushing to make their carbon footprint a positive one.
What are they made of?
Upper: Alveomesh (100% recycled plastic bottles)
Panels: T.P.U
Heels Support Insert: Pebax RNew (100% ricinus oil)
V: Pebax RNew (100% ricinus oil)
Outsole: 61% bio-based (30% Amazonian rubber, 31% rice waste
Midsole: 62% bio-based materials (sugar can and banana oil)
Insole: 72% bio-based and recycled (51% sugar cane, 21% recycled plastic bottles)
Lining: 100% recycled plastic bottles
Laces & Loops: 100% recycled plastic bottles
L-Foam: Sustainable and expanded Latex cushion (30% natural latex, 70% synthetic latex)
IS THE VEJA CONDOR 2 TRUE TO SIZE?
It's not uncommon to experience a bit of variation in sizing across the VEJA range. Be sure to refer to this size guide if you're unsure what size is right for you. I found the Condors and the VEJA Condor 2 shoes were true to size.
I have wide feet with a very high arch, and had no problems with the size or fit. The upper was structured enough to support but not restrict my foot, and the laces had enough give to be comfortable but still secure.
The toe box had enough space between my toes and the end of the shoe to make for a comfortable ride during any distance. All-in-all these shoes were true to size and required little to no breaking in.
THE VEJA CONDOR 2 VERDICT
Are VEJA shoes good for running? Personally, I had a great time running and training in the VEJA Condor 2. The improvements in the midsole made for an all-around lighter and more comfortable ride in the shoe.
And thanks to the responsive L-foam technology, I never felt fatigued or encumbered. VEJA describes them as a neutral shoe, however I think these would also be a practical option for those seeking a stability shoe.
The Condor 2 does well on roads, dirt roads, and in studio settings.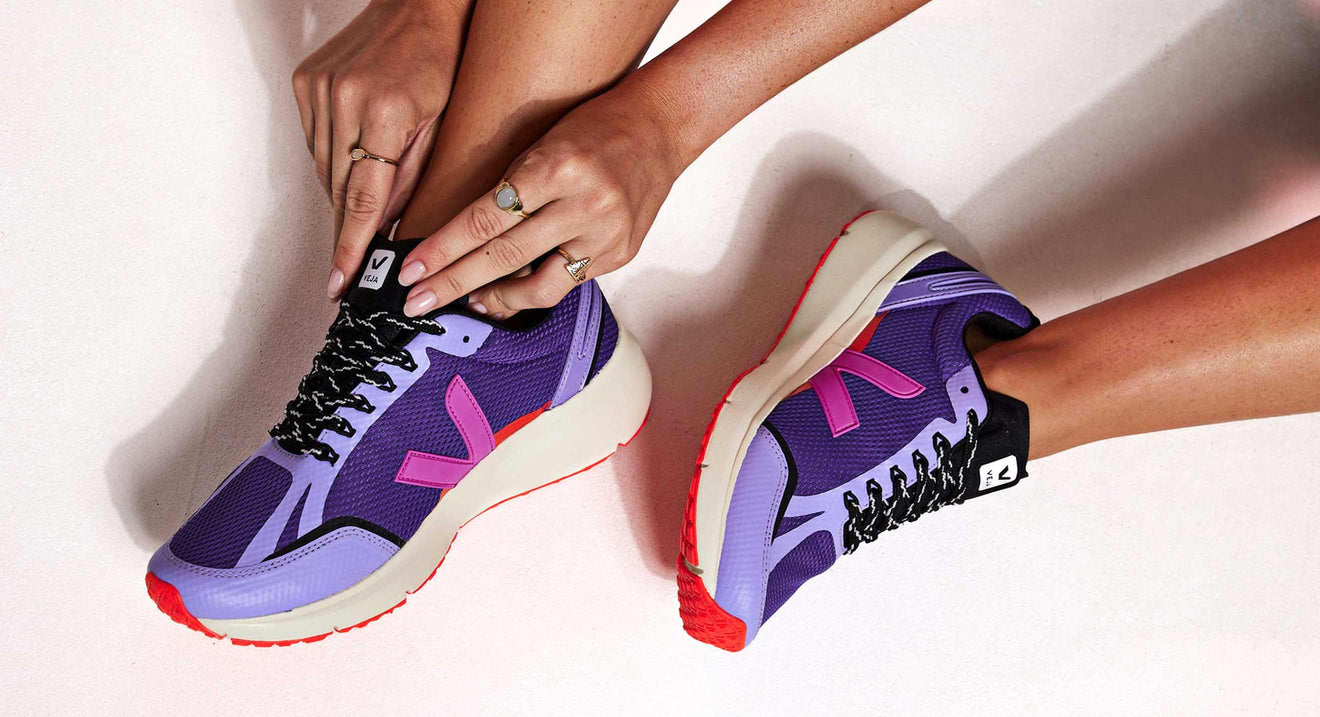 CONCLUSION
As VEJA continues to grow its range from lifestyle into performance shoes, the meticulous and purposefulness of every detail of their shoes becomes apparent. A shoe made of 57% bio-based and recycled materials that performs under the pressure of 200km is something the brand should be very proud of.
The brand has high standards of clean production, but they recognise that their customers have equally high standards for their experience in the shoes - and the Condor 2 measures up. Before you head out on your next 5-10km run, consider slipping on a pair of these post-petroleum shoes.