Finding the best gym shoes for you is a lot like finding true love. Yes, these shoes are hard to come by. However, when you do happen to stumble upon them, you never want to let them out of your sight. If you're ready to find the perfect fit, you've come to the right place. In the following guide, we will be looking at how you can get the best gym shoes easily.
Which shoes are best for the gym?
Choosing the best shoes for the gym largely depends on the activities you will do. If you're a Jack of all trades — and love giving every exercise type a whirl — you need to get shoes that are created for lateral movement. That way, you can move from side to side while still having the high level of stability that you need. Keep your eyes out for shoes that include:

A flat, wide base for extra support
Cushioning to give you the stability you need
Breathable material to keep you super cool

As we will take a look at, some of the world's leading sports brands offer excellent gym shoes. It's worth taking a look at the unique features and styles that are available. That way, you can find the best shoes for the gym depending on your personal workout style.
How should my gym shoes fit?
It's not just about choosing the best gym shoes. You also need to make sure that they fit you well. As a general rule, there should be roughly half an inch between your longest toe and the end of the shoe. That means that you have the space that you need as you move.

Gym shoes for women are often true to fit. However, you can't guarantee that every single time. Before you buy gym shoes online, it's worth taking a look at any fitting instructions or information. You can use this as a guide to decide which are the best gym shoes for you.

When you get the shoes themselves, you can put them to the test. Put the shoes on and walk around in them for a few minutes. Keep your eyes out for any chafing or rubbing. If you notice the gym shoes are uncomfortable, you may find that you need another size.
Can I use the same gym shoes for all my workouts?

The short answer is no. The gym shoes that you wear for running will ultimately be different to the gym shoes that you wear for classes. You can get specific running shoes, which have been designed to give you the support and balance you need as you move. These trainers are built for heel-to-toe movement and have a higher heel at the back. That means that you have the cushioning you need and can move swiftly forward on a track.

On the other hand, gym shoes — also known as training shoes — are created for multi-directional movement. For that reason, you can wear them when engaging in cardio classes, CrossFit, HIIT, and even weightlifting. You should find that the sole of these shoes is flatter than running shoes and that there is a higher level of flexibility overall here.

If you want to choose the best shoes for the gym, it's worth doing your research. You should take the time to read reviews of the best women's gym shoes before you select the pair for you. It's worth getting different shoes for the various activities that you engage in.
What brands have the best gym shoes?

Now that you know what to look for when it comes to gym shoes, let's delve into the best brands. We've got you covered. Here are some of our top picks for you to take a look at.
Nike
Leading American brand, Nike, is a huge brand name. So, it shouldn't come as much of a surprise that this one has an array of women's gym shoes that fit the bill. If you're looking to find the perfect fit, let's take a look at some of the best gym shoes from this brand:
Metcon
Complete with breathable fabric and the Nike React Foam cushioning, the Metcon collection is designed specifically for the gym. The flat heel means that you can move from side to side without any balance issues. The rubber tread gives you extra traction to boot.
Air Zoom SuperRep
The stand-out feature of the Air Zoom SuperRep trainers has to be the Zoom Air cushioning. The premium training shoes have been completely redesigned to make sure that they offer the highest levels of stability and comfort as you work out. The stabilising style of the shoes means that they are ideal for any type of in-the-gym workout class.
MC Trainer
Looking for a more classic style? You don't want to overlook the Nike MC Trainers. Now in their second edition, these shoes offer a soft foam for supportive cushioning, a rubber tread, and a wide base. All of the above makes them right for most types of movement.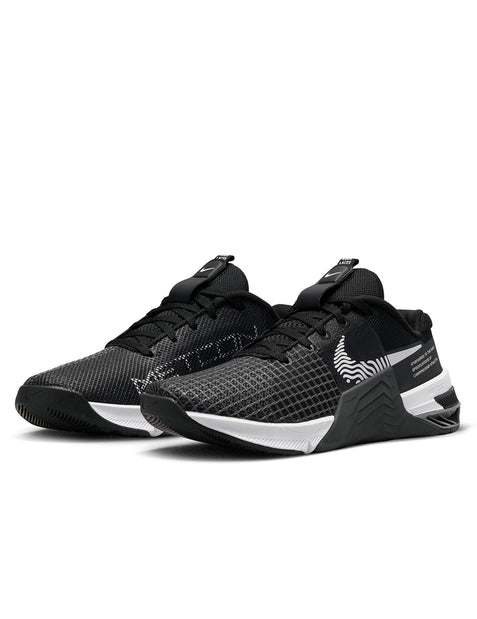 Nike Metcon 8 Shoes: Nike, Metcon 8 Shoes - Black/Smoke Grey/White
Under Armour
Innovative and completely hard-wearing, there's a whole load to be said about Under Armour products. If you're on the lookout for a new pair of gym shoes, taking a peek at what this brand has to offer will never disappoint you. Here are two of our favourites.
TriBase Reign
Packing mobility, total grip, and high durability, you have to take a look at the Under Armour TriBase Reign. These trainers offer a high level of responsive cushioning, giving you support that you may never have encountered before now. Add that to the full rubber outsole, and you should have no problem moving around the gym completely freestyle.
HOVR Omnia
Featuring an upper mesh and UA HOVR Cushioning, the Under Armour HOVR Omnia trainers are a real feat. These shoes give you increased stability, making them the perfect choice if you engage in a lot of high-energy, cardio workouts. With the neatest fit and a whole load of cushioning to make you feel supported and secure, you will love them.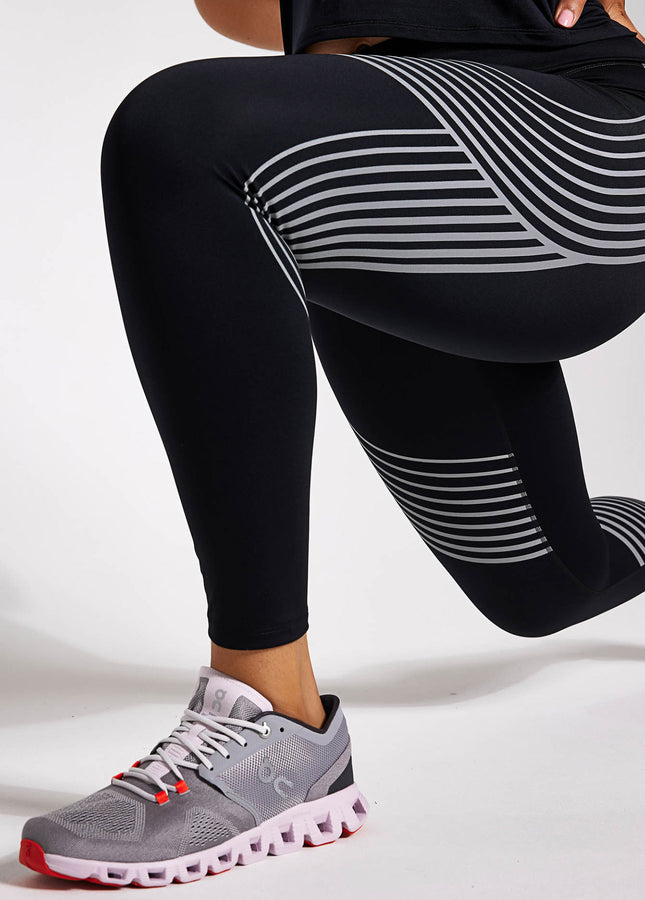 On Running
Boasting a selection of stride-enhancing, responsive running trainers, there's a reason that On Running has become so popular in recent years. While this company specialises in running attire, it's worth taking a quick look at their multifaceted training shoes too.
Cloud X
The On Running Cloud X trainers have low arches, a speed heel cap, and a seamless tongue. These exclusive features mean that the shoes work well either in the gym or on the track. The choice is yours. As if that weren't enough, you can also expect the CloudTec outsole, an engineered mesh upper, and even the dual-density sockliner for comfort.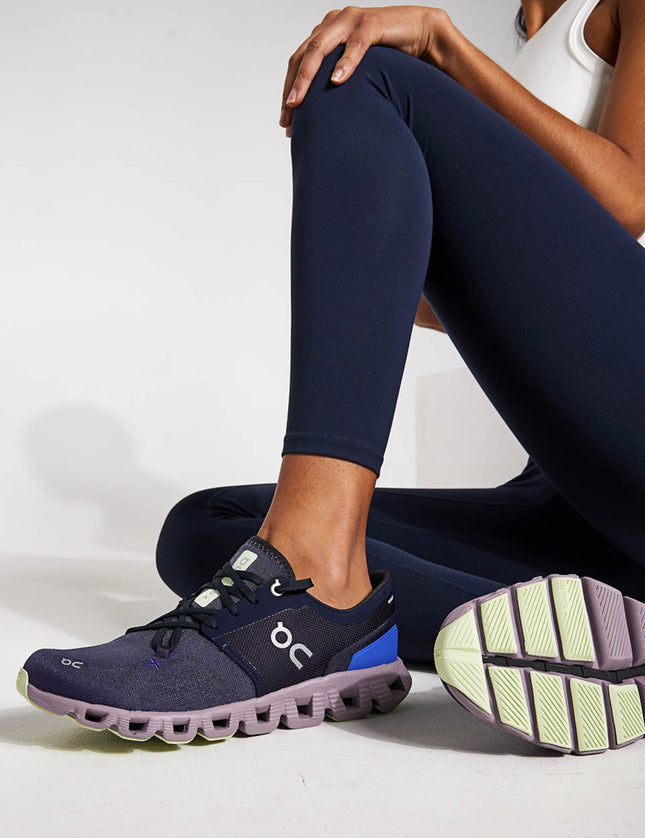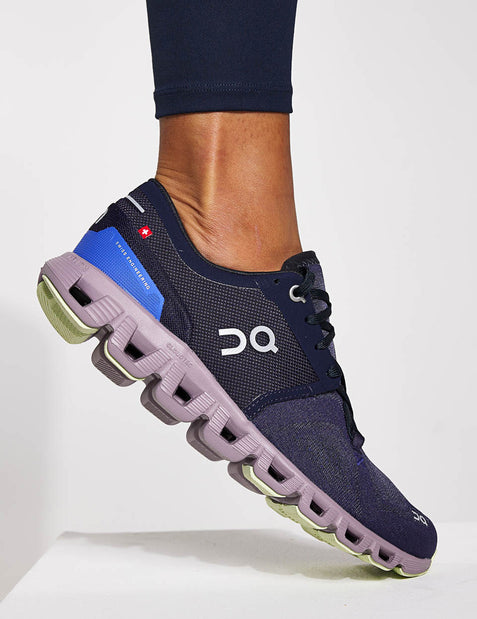 On Running Cloud X 3:
Veja
Veja is more than a celebrity-loved sustainable fashion brand. Dig deeper and you will see that the company has some of the most functional women's gym shoes that you will find. Oftentimes using rubber sourced from the Amazonian rainforest and 100% organic cotton, the products are as remarkable as they are durable. Here's one you shouldn't miss.
Impala
The lightweight Veja Impala trainers are ideal for your next home or gym workout. These shoes have optimal support and a breathable upper, making them the right fit for your next session. As if that wasn't enough, the trainers have a classic, retro look you will adore.
Conclusion
Finding the best gym shoes for your needs doesn't have to be stressful. In the above guide, we have taken a look at some of the features you want to search for as well as the best brands to choose. Investing in a high-quality pair of trainers could make all of the difference.