Founded in 2010, On Running is still a relatively new brand in the world of sports but in just 11 years, the Swiss company has done a lot to stand out.
The unique cloud technology makes the shoes unmissable on the street and the constant evolving colours and designs keep customers coming back.
Because, let's face it: When you try a pair of On shoes, there really is no going back. The light, 'springiness' of the clouds is a sensation you'll want to repeat all day, every day.
That's probably why they have so many different styles; people want a shoe they can wear for any and every activity: walking, running, hiking, gym workouts, shopping, working, and even going out.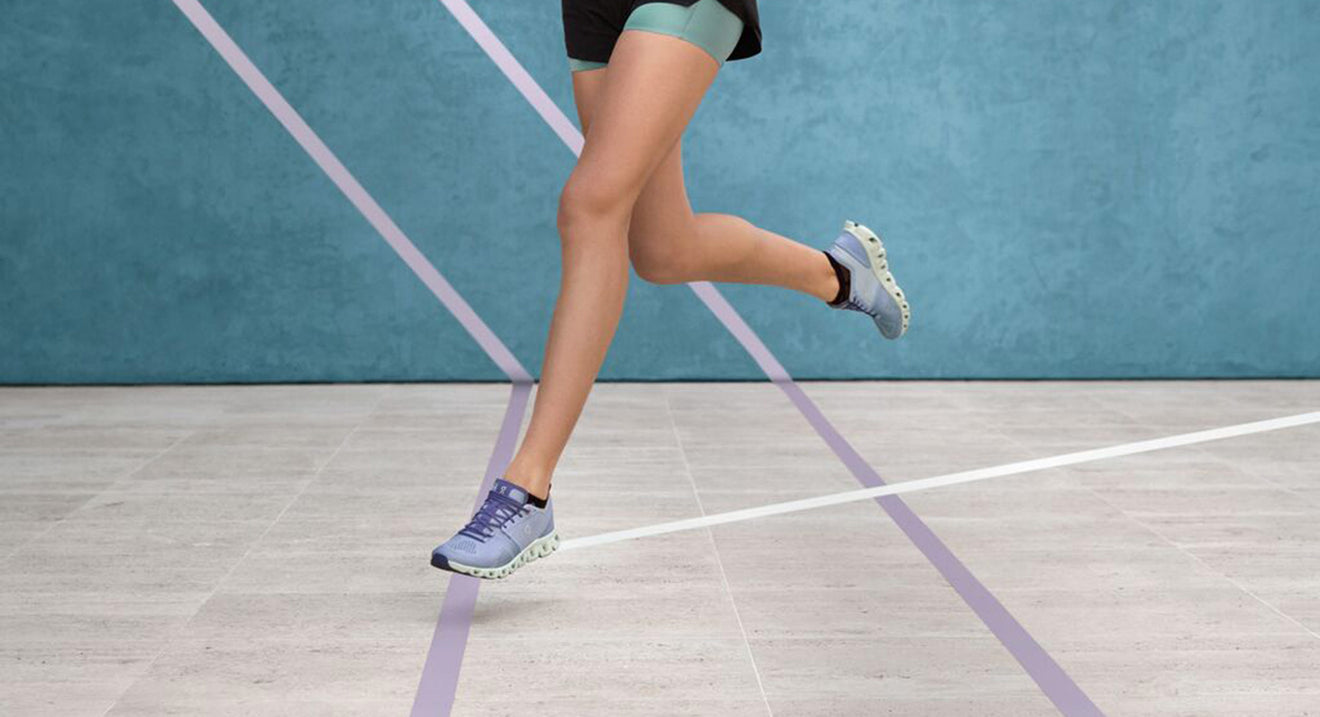 This brings me nicely onto one of their newest shoes, the Cloud X Shift - possibly one of the most versatile shoes the brand has created. We'll get down to the details soon but on first look, these are a very sexy pair of shoes.
Yes, I went there. I'm a big fan of a retro looking shoe and the Cloud X Shift has a few subtle hints of 90's style coming through, thanks to the position of the stripes and choice of colours.
I love a white shoe (no they never stay white for long, which is probably why I buy so many) but the Red | Alloy colourway reminds me of an old school sports shoe - very Dawson Creek or Saved by the Bell.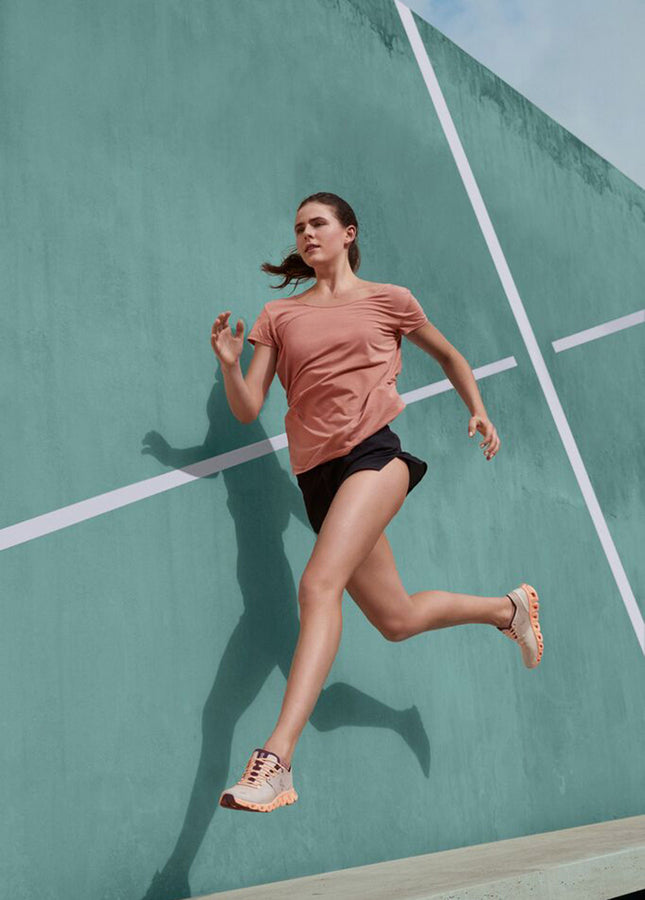 CLOUD X SHIFT REVIEW
A versatile performance shoe with added personality - this is how the brand describes the Cloud X Shift and they're not far wrong. It's made for discovering, adventuring, dancing, gym training, short runs, and all-day-wear. It's a lifestyle shoe but with a lot more to give.
Weight: Very Light | 203 grams in a woman's size UK5 (men's 240g)

Heel-To-Toe-Drop: Medium | 6 mm

Heel Cushioning: Pleasantly firm

Forefoot Cushioning: Pleasantly firm

Flexibility: Flexible but not floppy

Stability Features: Some

Energy Return: Moderate

Price: £150 (available here)
On Running Shoes Unboxing
Unboxing a pair of On's, whether it's your first pair or 10th, is an experience that will never get old. So crisp and pristine looking, perfectly tucked into place, and they even come with an 'owner's card', so you can register them online if you want to - it's a real occasion.
Cloud X Shift: The Materials
You'll be pleased to know, On is really racing ahead when it comes to being a sustainable sports brand. In the Cloud X Shift, 50% of the polyester is recycled and the overall recycled content of the shoe is close to 20% - not bad.
Upper: 60% Monomesh, 40% recycled CDP, Tricot textile
Bottom: Rubber, Helion, Polypropylene (speedboard), Ortholite sockliner with moulded EVA cup
Cloud X Shift: The Technology
This light shoe is a dream to wear. It's got just enough bounce to make you feel like you're walking on soft little clouds (sorry…), and the sockliner makes them even more comfortable - you could go without socks, if you wanted to.
The laces are also much nicer on this shoe than some of the former styles - other shoe iterations had laces that were very very long!
On Running has recently updated many of its shoes to contain a Speedboard and Helion superfoam, both of which have changed the game massively.
The proprietary Speedboard™ is a rigid plate (non-carbon), which promotes lateral stability and reduces stride momentum loss. Essentially, it reduces the strain and fatigue felt by the muscles of the underfoot.
On Running Helion superfoam
The Helion™ superfoam is formed of a special structure fusing stable, hard elements and softer, elastic segments. This enables greater durability without adding weight and more rebound without sacrificing cushioning. It's also temperature resistant, making it more durable than other foams (looking at you Ultra Boosts…)
These two combined are what makes the On shoes so special. Responsiveness and return goes up a level, add in the specially placed 'clouds' and you've got a super technical shoe that gives in a big way.
The clouds or 'cloud elements' as they're officially called are 16 semi-circular EVA pods, which provide the main cushioning for the shoe. In the Cloud X Shift they're moderately sized (something like the Cloudflyer is much bigger, while the Cloudflow is much smaller), and are angled outwards slightly, to stop any small stones from getting caught in them.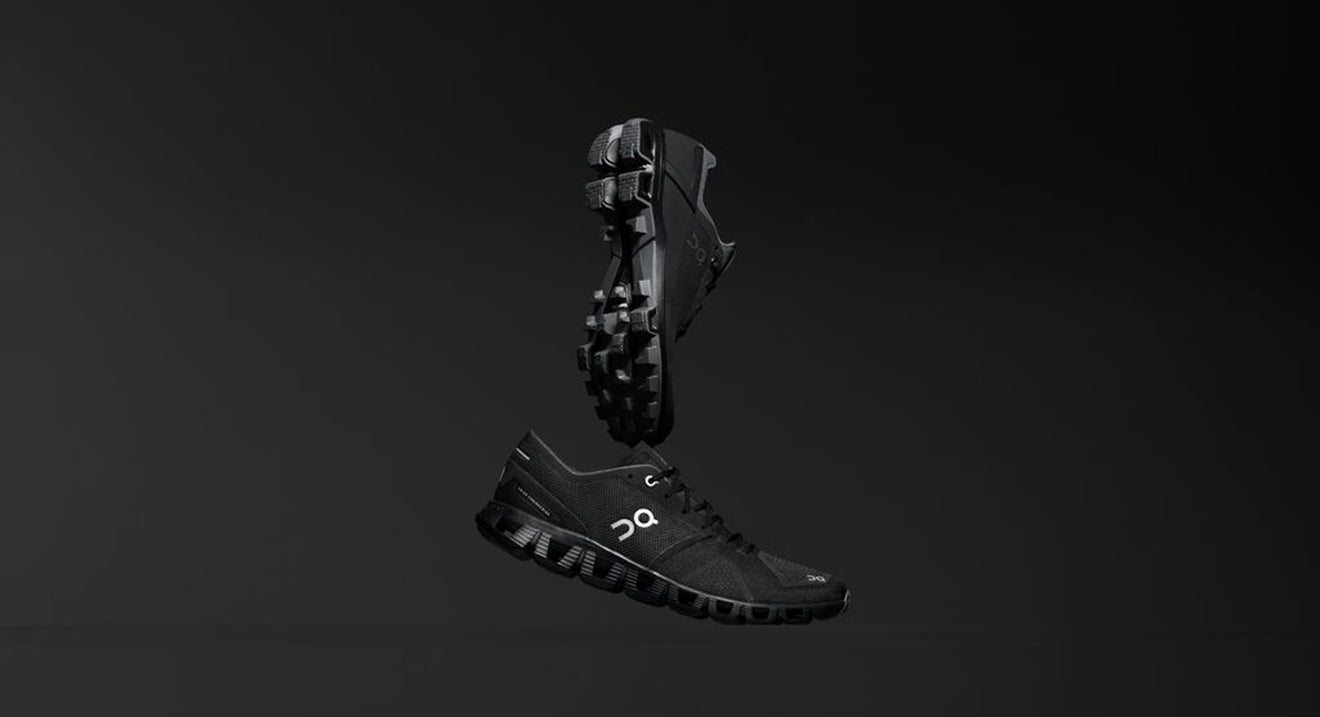 WHAT ACTIVITIES ARE THE CLOUD X SHIFT SUITED FOR?
The Cloud X Shift provides brilliant stability and comfort for training, especially HIIT, which has a lot of explosive movements.
When it comes to running, the energy return isn't quite as good as some of the other styles like the Cloudboom or again, Cloudflyer. But these aren't your marathon shoes: these are a 5k shoe at max and cross training shoe.
One of the main reasons for this is breathability. With the new upper now made from monomesh, it's not quite as breathable as some of the other models, which is why it wouldn't be my go-to running shoe. But they do look great so I'm not sure I'd want to run in them and get them all dirty.
CLOUD X SHIFT vs. CLOUD X
You're probably reading this thinking it's very similar to the Cloud X, and you'd be right. It's the same weight, style and feel, and offers the same stability and cushioning.
The main difference is the top of the shoe's translucent monomesh. It's there for the aesthetics. It looks cool. As I said above, it's not a long-distance running shoe, whereas you could get away with a 10k in the Cloud X - I certainly do.
CONCLUSION
The Cloud X Shift is the type of trainer you could wear to weight training in the morning and keep on for the rest of the day, hit the bar in but also crack out a quick sprint should you need to - that's why it's called the 'Shift': A look that shifts as you move. And it's got my approval.