Words by Talia Hopkinson
The Sweaty Betty brand is everywhere right now. From their famous Power Sports Bra to their Zero Gravity Leggings, everybody wants to get their hands on this activewear line.

As this line tends to sell out fast, knowing how to determine your size ahead of time is vital.
That is why we have created this Sweaty Betty size guide. Not only are we answering whether the sports bras and sports leggings are true to size but how they fit the body too.

Keep scrolling to find out more.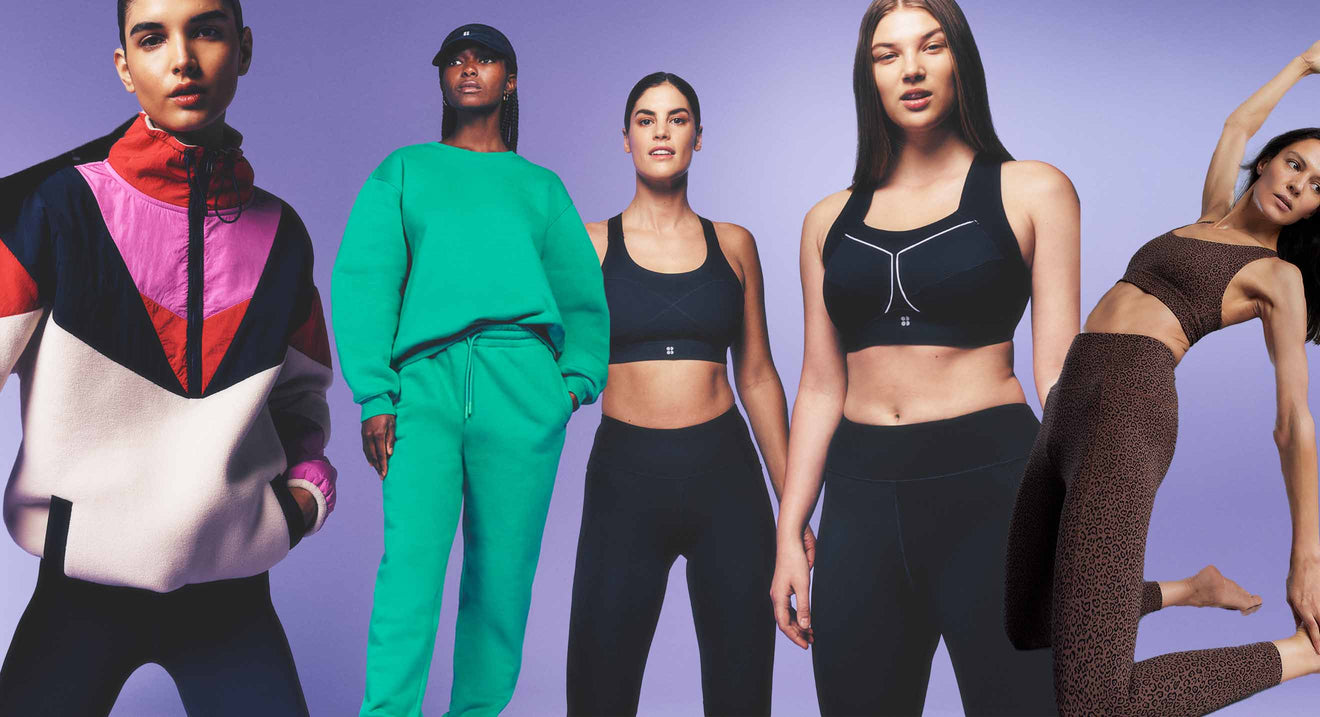 Is Sweaty Betty Activewear True to Size?
Sweaty Betty works hard to be inclusive of all women. The activewear is designed to have a snug fit, be tight-fitting and is also flattering.
Because of this, for the most part, Sweaty Betty's activewear is true to size.
With that in mind, if you're struggling to pick between two sizes, Sweaty Betty recommends sizing up.
How do Sweaty Betty Sports Bras fit?
When it comes to Sweaty Betty's sports bras, you'll want to select the bra in your regular cup size where possible.
However, if you're looking for a more spacious fit for lounging and not hitting the gym, you can size up. But we only suggest doing so in certain ranges.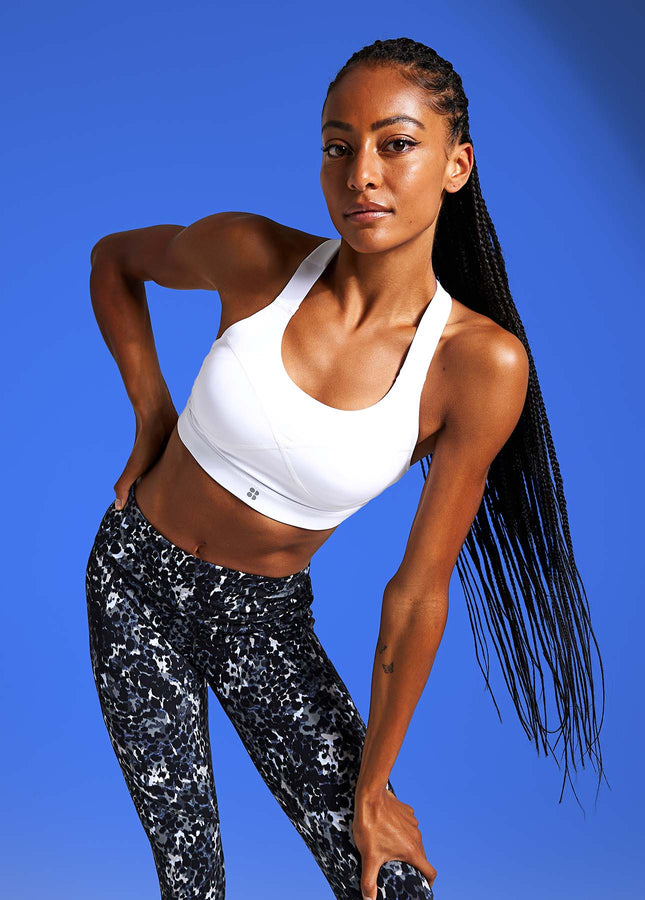 Sweaty Betty Power Sports Bra
One of Sweaty Betty's best sellers is the Power Sports Bra.
This sports bra features contour infinity seam lines that mould to the shape of your body. This was a feature that quickly made this sports bra loved by anyone that can get their hands on it.
The only downfall to this sports bra is that this is one of Sweaty Betty's only ranges that does not offer cup sizes. Instead, they come in a range of XS to XL.

The XS to XL range will usually fit anyone from a UK size 30A to 40D.
Ultra Running Sports Bra
Sweaty Betty levelled up with their Ultra Running Sports Bra. Not only do these bras feature fully adjustable straps but the moulded cups offer long-lasting support.
This sports bra also features compression technology that is comfortable no matter what size you are.

This sports bra is featured in a range of sizes from a 32A to a 38E. You'll want to select your regular cup size with this one.
Zero Gravity Sports Bra
Sweaty Betty knows how to do sports bras well and their Zero Gravity Sports Bra sells out time and time again.

This sports bra has an easy hook and eye closure that can be adapted to all shapes and sizes. Plus, this bra has a body sculpting fit that offers long-lasting support.

The bras also feature an anti-bounce design, so even large chested women will love this one.

Again, the size range is extensive and you will want to choose your normal bra size. These bras range from a 32A to a 38E.
Super Soft Sports Bra
Sweaty Betty's super soft sports range took the Internet by storm and these bras continue to be one of their best sellers.

These bras range from an XS to an XL and do not come in cup sizes. However, the straps at the back are adjustable, so there definitely is room for movement and growth.
If you're purchasing this bra for lounging and not working out, then you can size up for a more spacious fit.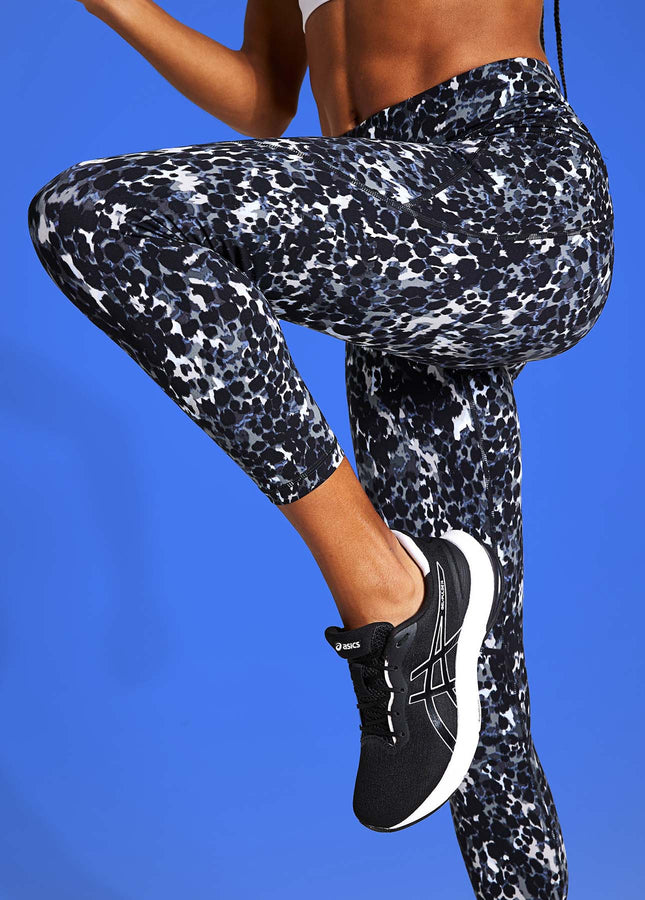 How do the Sweaty Betty Leggings fit?
Alongside their sports bras, Sweaty Betty has a huge variety of matching leggings.
When it comes to purchasing your first pair, you should consider that the sizing guide looks like this:
XXS = UK6
XS - UK8
S - UK10
M - UK 12
L- UK14
XL - 16 to 18
XXL - 18 to 20
There is nothing worse than baggy leggings, right? With that in mind, you'll want to stay true to size when picking these leggings to ensure that they have the best fit.

Another aspect you need to keep in mind is the leg length.
Sweaty Betty has three styles:
⅞ Length - 24 inches/ 60 centimetres (Above the ankle)
Capri Length - 17 inches/ 43 centimetres (Below the knee)
Full length - 27 inches/ 68 centimetres
If you're under 5'4, you should purchase the ⅞ leggings as they will be full size on you.
Power Leggings
The Power Leggings are one of the most popular pairs of leggings that sweaty Betty has ever released.

These fitted leggings are built to have a snug fit whilst also being figure sculpting.

It's important to mention that these leggings come in a 7/8 length which will stop just above your ankle. Or, as I mentioned, for shorter women, these will be full-size.
Zero Gravity Leggings

Zero Gravity Leggings have a full-length design which moulds to your body.

These leggings work hard to enhance your silhouette by being extremely tight-fitting and the high waist band will make you feel confident all day long.

These leggings come in a range of sizes, from XS to XL which will fit anyone from a UK size 6 to a UK size 16 to 18
Supersoft Leggings
Experience comfort in leggings that you've never had before with these 7/8 Supersoft Leggings.

These leggings feature flattering seam lines that contour to your body which we are obsessed with!
Ranging from a size XS to an XL, the buttery-soft material means that you may need to size down if you are in between sizes for this range.

All Day Leggings
For a pair of leggings that never let you down, you will want to choose the All Day Leggings by Sweaty Betty.

These are featured in a 7/8 length and are great for running errands or hitting the gym.

As a size, they come in an XS to XL and you should stay true to your regular size for this one.
Is Sweaty Betty Activewear Worth It?
Sweaty Betty has made a name for itself in the activewear industry and with so much hype around this brand, we must say that the popularity is well deserved.

Sweaty Betty creates clothes that are durable, high-quality and contour to your body.

Investing in Sweaty Betty leggings is investing in activewear that truly lasts.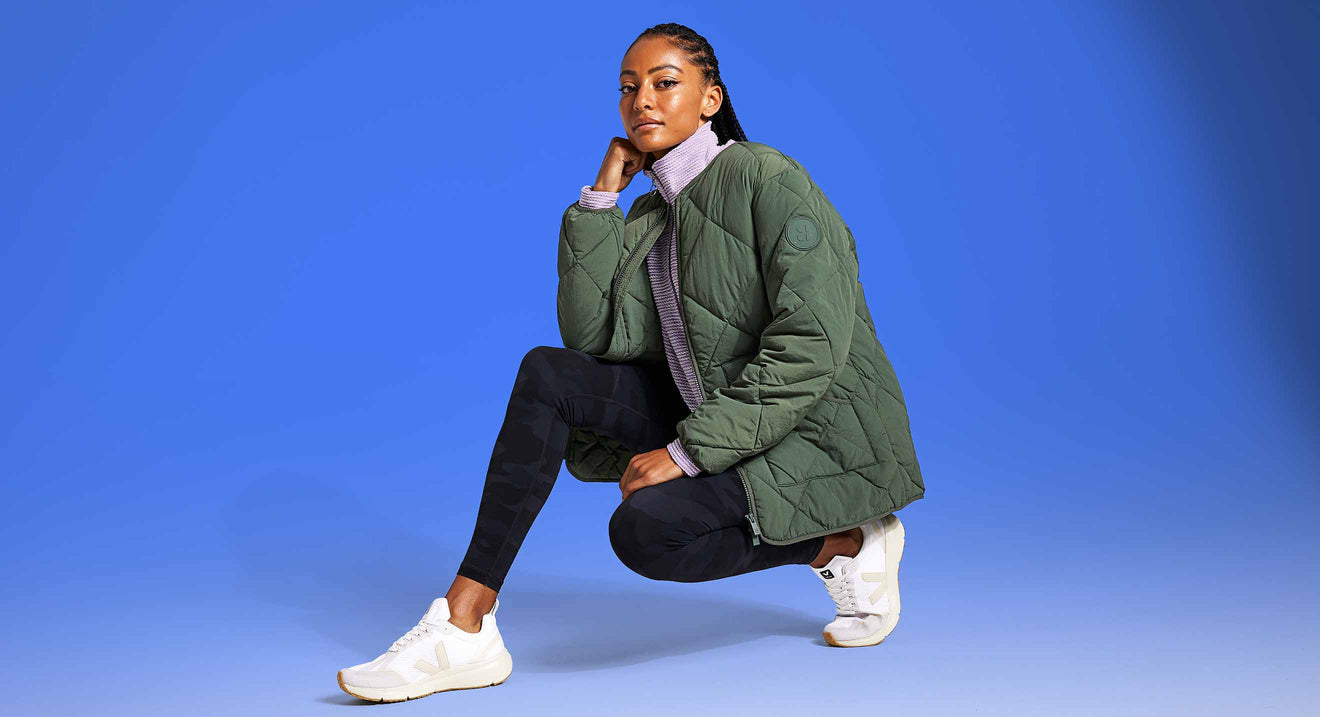 The Verdict
In short, Sweaty Betty gym wear is true to size. You should only consider sizing up if you're between sizes or if you're looking for a more relaxed fit in certain lines.
When purchasing from Sweaty Betty's line, you should know that you are getting high quality clothes that are designed for real women.

The brand is committed to making comfortable, flattering clothes that fit real women's bodies and they only continue to impress with every release.

With so many women across the globe who love this brand, this is a community that you'll love being a part of.