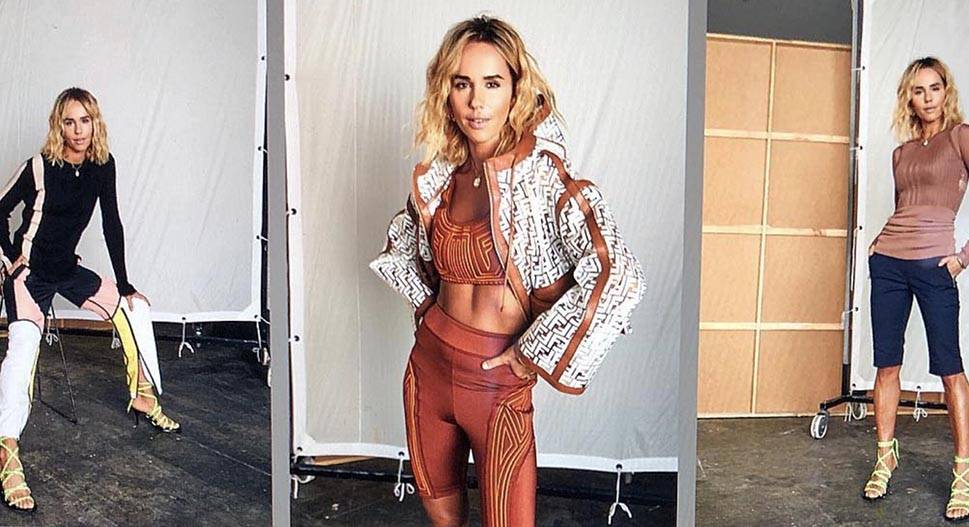 We caught up with Aussie entrepreneur and queen of cool Pip Edwards to chat fitness, active fashion and everything in between.
---
YOU'RE BEST KNOWN AS CO-FOUNDER OF CULT ACTIVEWEAR BRAND P.E NATION. WHAT CAREER PATH LED YOU THERE?

I started off working at Pricewaterhouse Coppers, before transitioning into the fashion industry with my first role at Ksubi. I was initially PR Manager there and then I moved into their womenswear design team. After that I was Senior Creative and Accessories Designer for Sass & Bide, which is where I met Claire Tregoning, my now business partner at P.E Nation. I then moved on to General Pants Co. as Design Director.
WHY WAS CLAIRE THE RIGHT PERSON TO WORK WITH?

Claire and I worked together side by side at Sass & Bide for nearly 5 years. We gained a lot of working knowledge together and respect for each other's talents, and shared a similar aesthetic, vision and design eye. It is from this working relationship that a great friendship was born, and an incredible trust formed. This foundation has been the key ingredient into building a strong business together.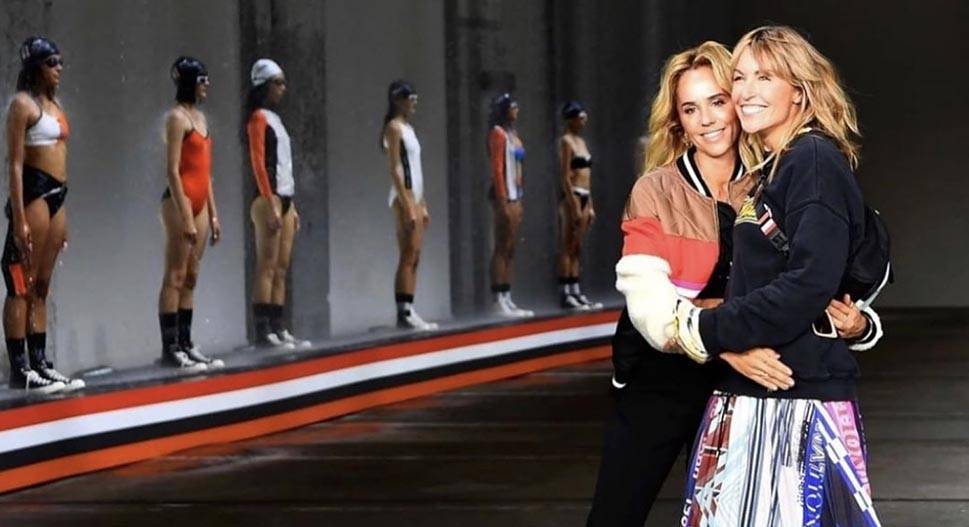 WHAT INSPIRED THE RETRO AESTHETIC OF P.E NATION?

Our own love for 80's 90's street and tomboy vibes influences design. We clash this inherent style with current runway and street trends to create a modern take of who we are.
WHO IS THE P.E NATION GIRL?

She is in every woman. She is fun, she is bold, she is confident, she is herself. She loves fashion, she loves fitness, she loves a street tomboy vibe. That essence oozes through who she is and what she wears. She multitasks, she is ambitious, and goes after what she wants.
WHAT'S YOUR PROUDEST P.E. MOMENT SO FAR?

Every single day. As we grow from strength to strength locally and globally, it continues to blow my mind that women around the world resonate with the brand and can feel what we feel.
WHAT ADVICE WOULD YOU GIVE TO ANYONE LOOKING TO LAUNCH THEIR OWN FASHION BRAND?

Really believe and love what you do and what your brand stands for. It must be authentic to you and your message. Also, product is king. Aim for product excellence and make it relatable.
It continues to blow my mind that women around the world resonate with the brand and can feel what we feel.
— Pip Edwards, founder of P.E Nation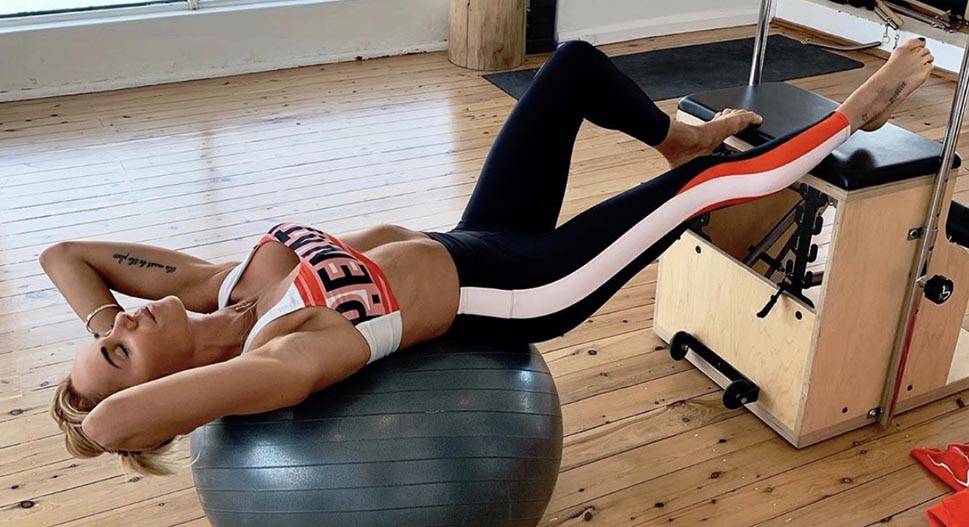 HAVE YOU ALWAYS BEEN ACTIVE?

Always. I live near Bondi Beach, so I can't not be active. Whether it's soft sanding along the beach, swimming at Icebergs pool, or running the coastal walks…. Being active and thriving on movement is in my DNA.
WHAT DO YOU PARTICULARLY LOVE ABOUT PILATES?

The foundation of strengthening my core, and fine tuning my muscles. I love that it doesn't exert a lot of energy, but has incredible end results. I love that it requires patience and concentration and grace.
HOW DO YOU BALANCE WORK AND MOTHERHOOD?

I have incredible parents that help.
WHY SHOULD WE VISIT YOUR HOMETOWN SYDNEY?

Because the energy and vibe of Sydney is everything! It's landscape driven and visually stunning. It's a healthy way of life that is coastal, outdoors and beach oriented.The fresh food, the people, the laid-back vibe, the unique fashion style…. The list goes on!
WHERE'S YOUR FAVOURITE PLACE TO VISIT IN LONDON?

DO YOU HAVE ANY BUCKET LIST ENTRIES LEFT TO TICK?

So many! I'm forever curious about the world.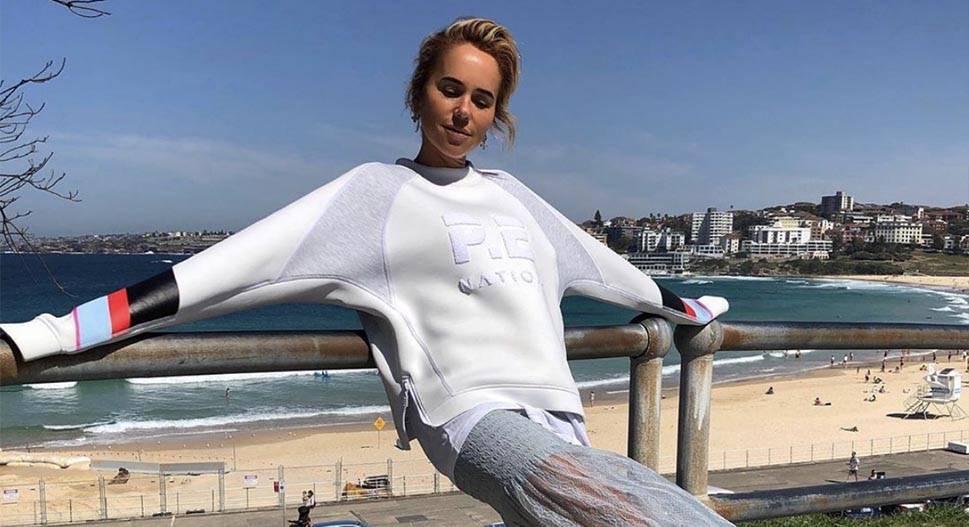 WHAT'S ON YOUR PLAYLIST RIGHT NOW?
Follow "Pip Stuff" on Spotify
Vegan supergreen cacao peppermint smoothie
WHAT ARE YOUR HANDBAG ESSENTIALS?
Charger, lip balm, mascara, credit cards, AYU oil perfume, double wear Estée Lauder Concealer, a pen, a quartz crystal and air pods.
FAVOURITE PLACE ON EARTH?
---